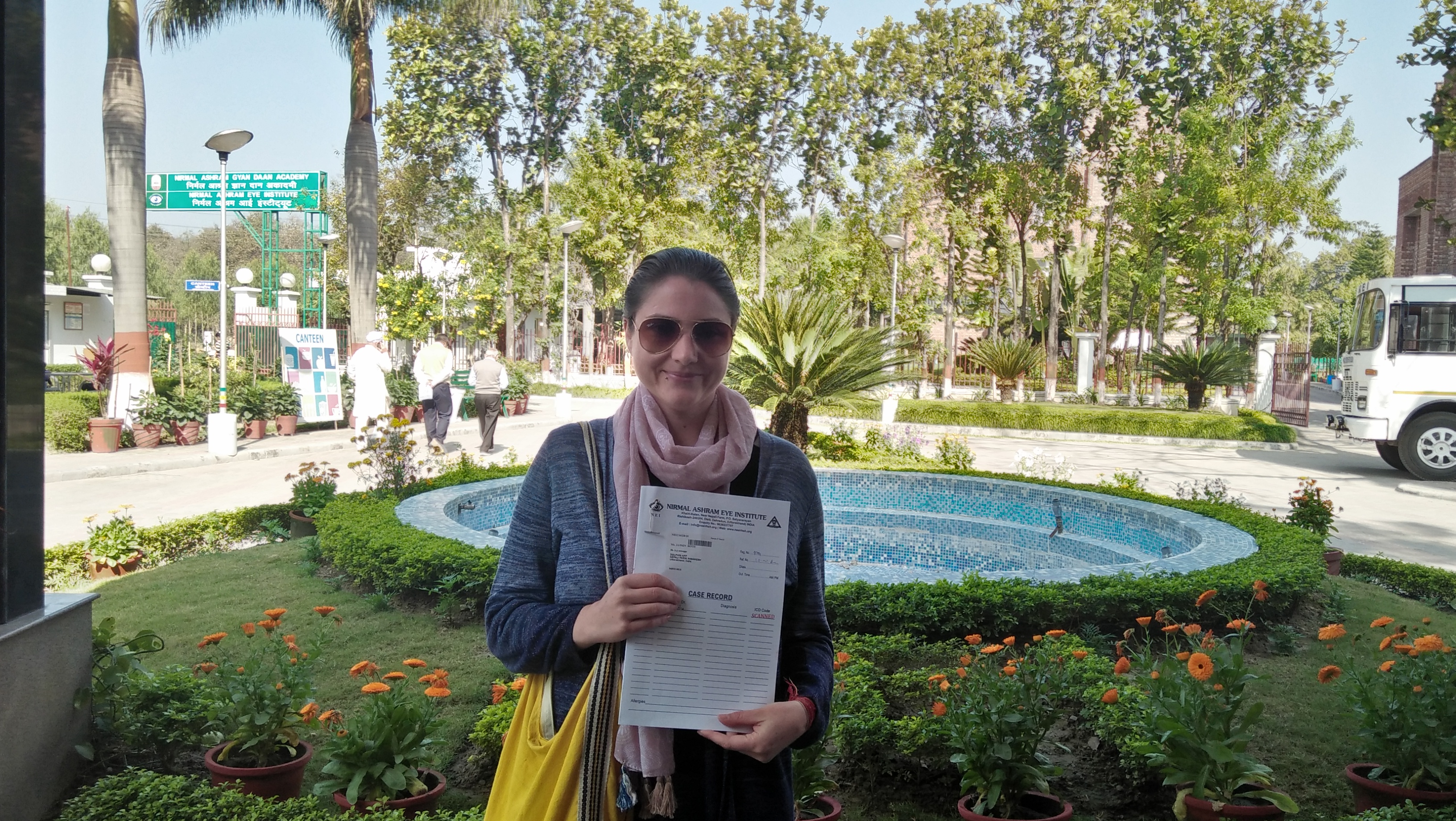 Thank you so much! It was the best service I experienced in any Indian Hospital. It is string clean and all Staff and Doctors were so Professional and Friendly. Definitely recommend this place.
Encouraging Feedback from Gurdwara Sri Guru Singh Sabha, Dehradun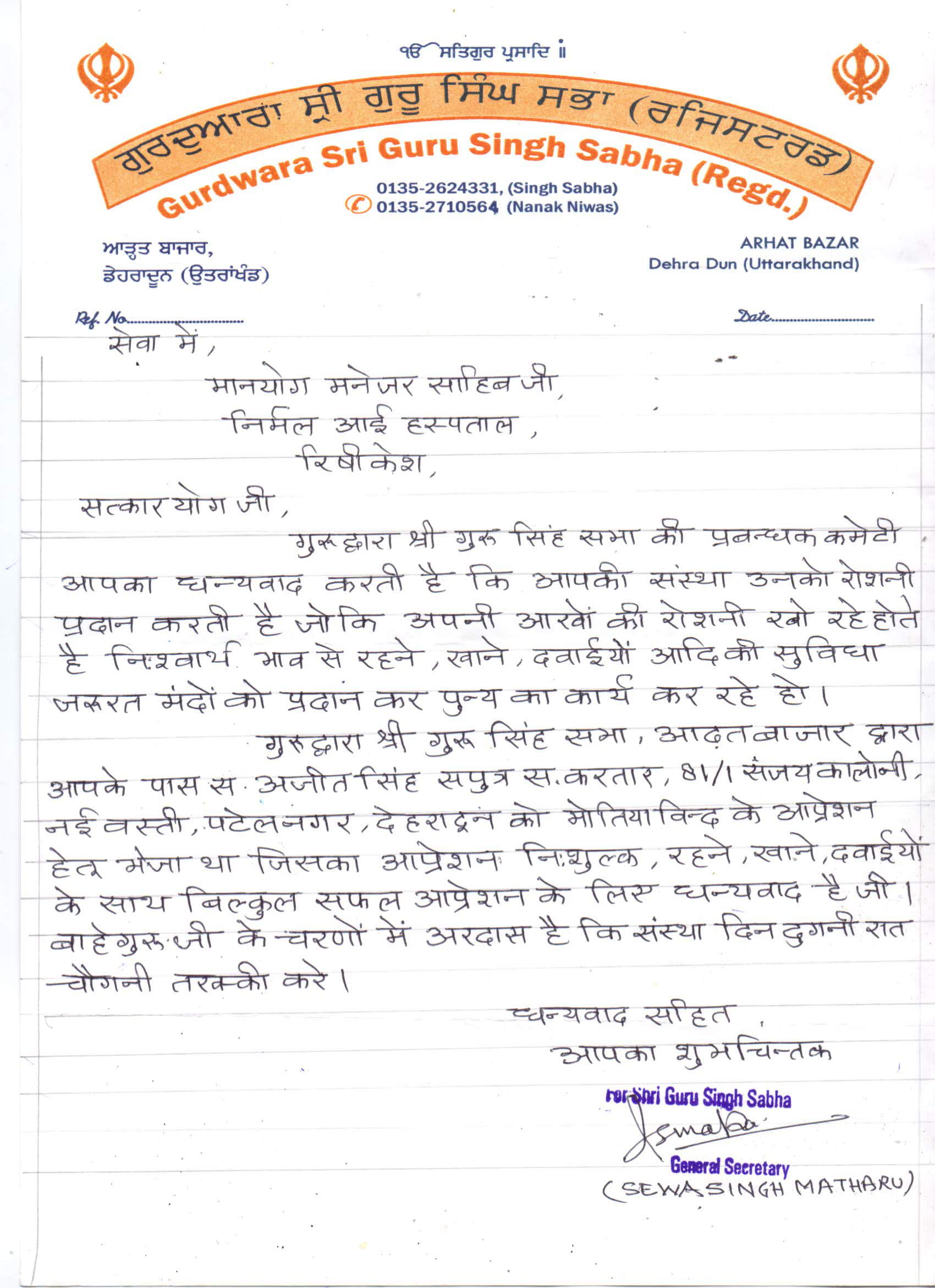 Dr. B.S. Mann
Member NCMBI (Ministry of HRD)
I am delight to visit Nirmal Ashram Eye Institute today. Dedication of Management, Doctors/staff is appreciable.  Wishing you all the best.  Assuring you of all Government support in your future ventures.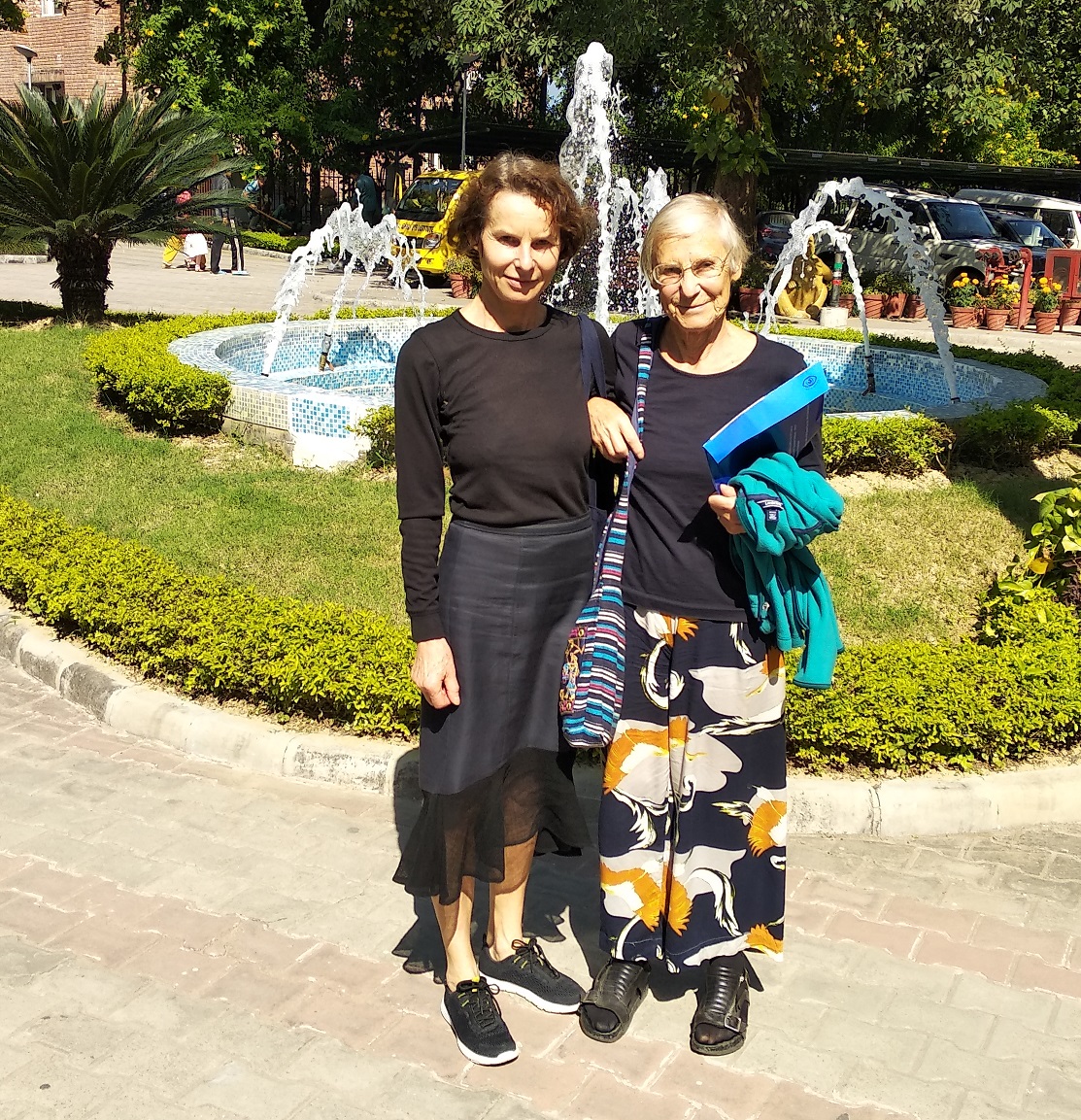 Ms. Ursula Claus, Germany
Very satisfied with the service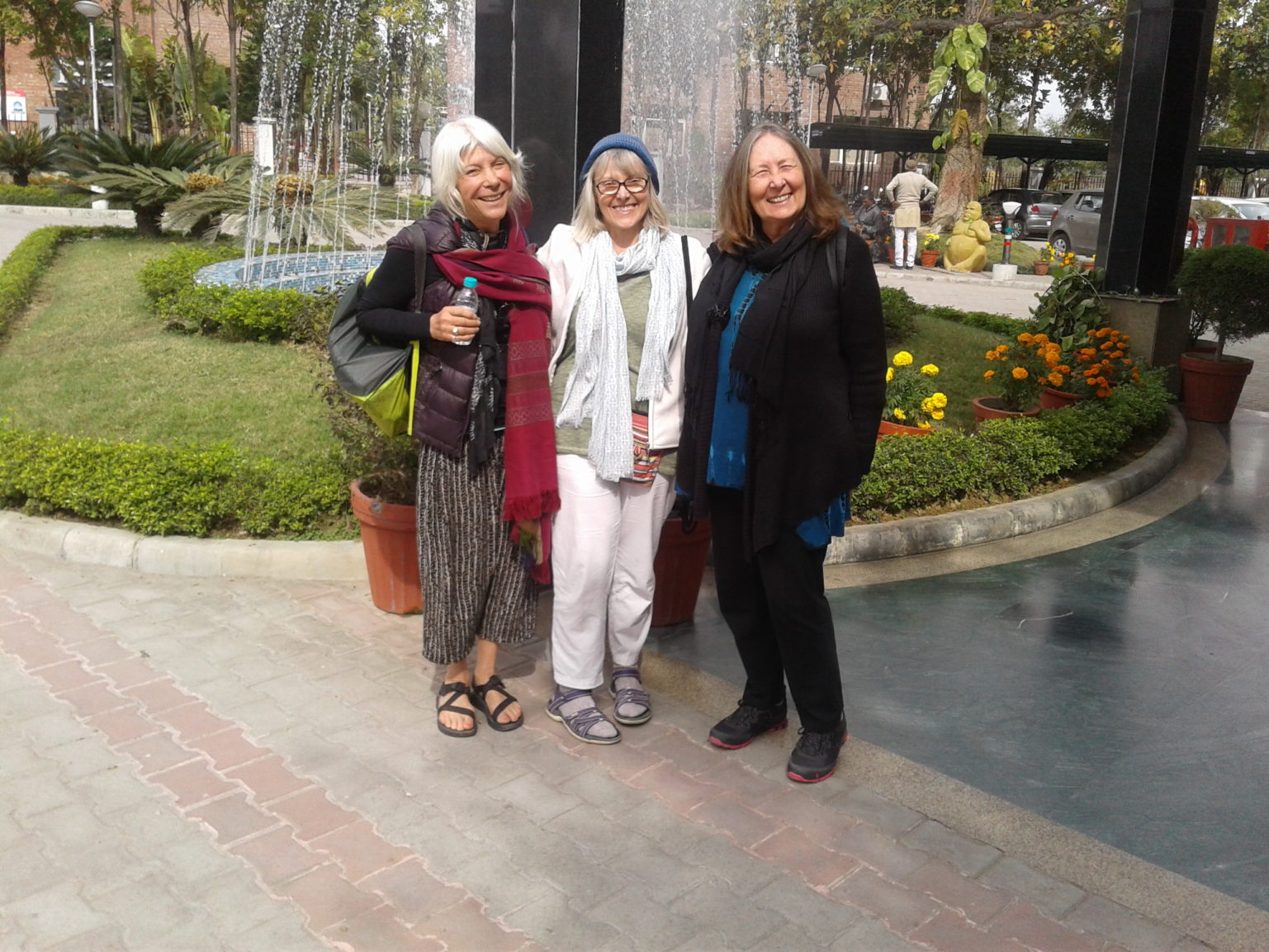 Ms. Diana Morris, USA
Very good experience – everyone is very helpful.
Ms. Lily Kellev, USA
Excellent care – wonderful!
Ms. Denis Berry, USA
Great hospital.  Excellent care.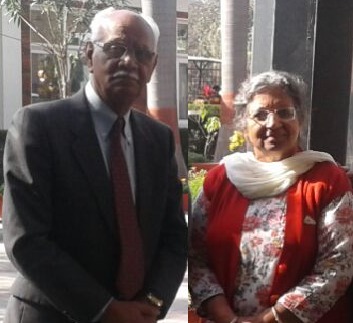 Dr. (Mr.) Sabherwal (Ophthalomologist), Delhi
Dr. (Mrs.) Sabherwal (Anaesthetist and Gynaecologist), Delhi
It has been most impressive experience to see the whole place and to know the dedication of all. God bless you all. Our good wishes to continue this.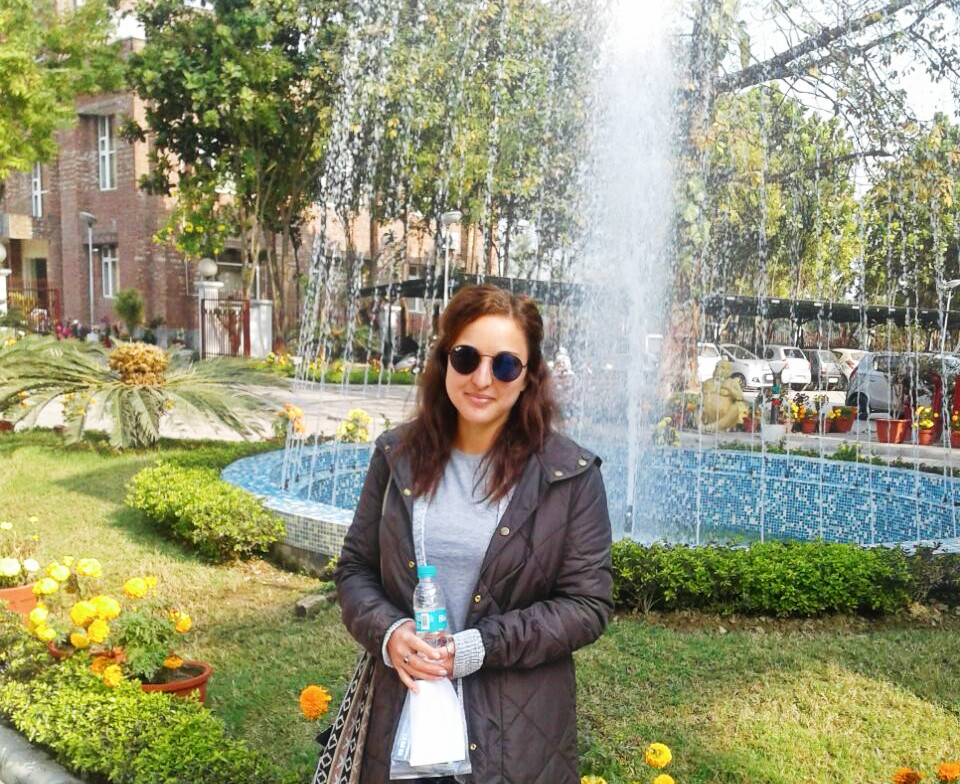 Mara Faggion, London
I came with an emergency and the staff has been amazing, very helpful and professional. I was looked after in no time and always treated politely.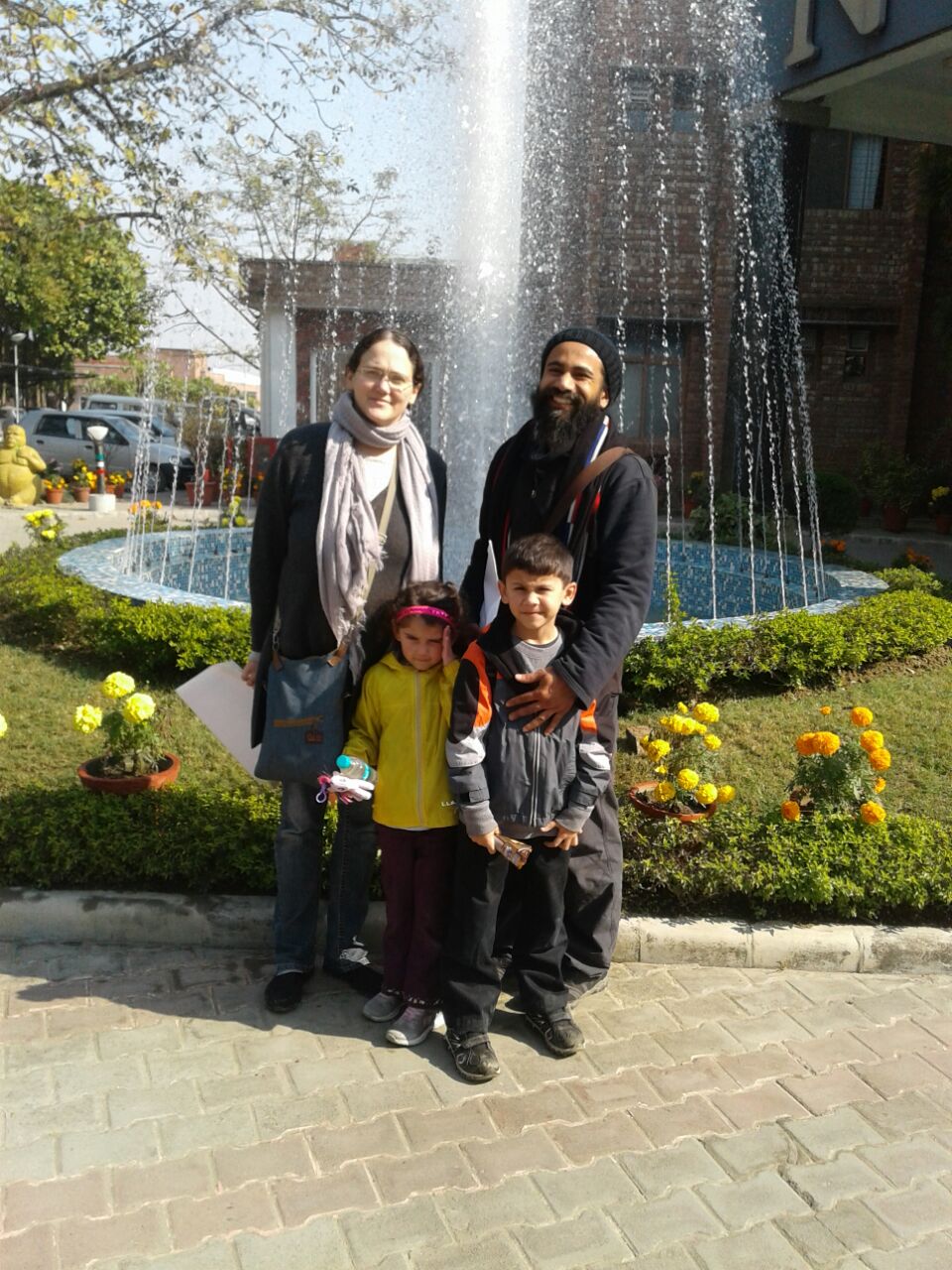 Joseph, Yoga Teacher, Rishikesh
Thank you so much for all the service that you do for humanity. We are truely blessed. Vinay Ji was very hospitable and Ms. Mandakini Pawar highlighted the vision of the place. We wish you the best.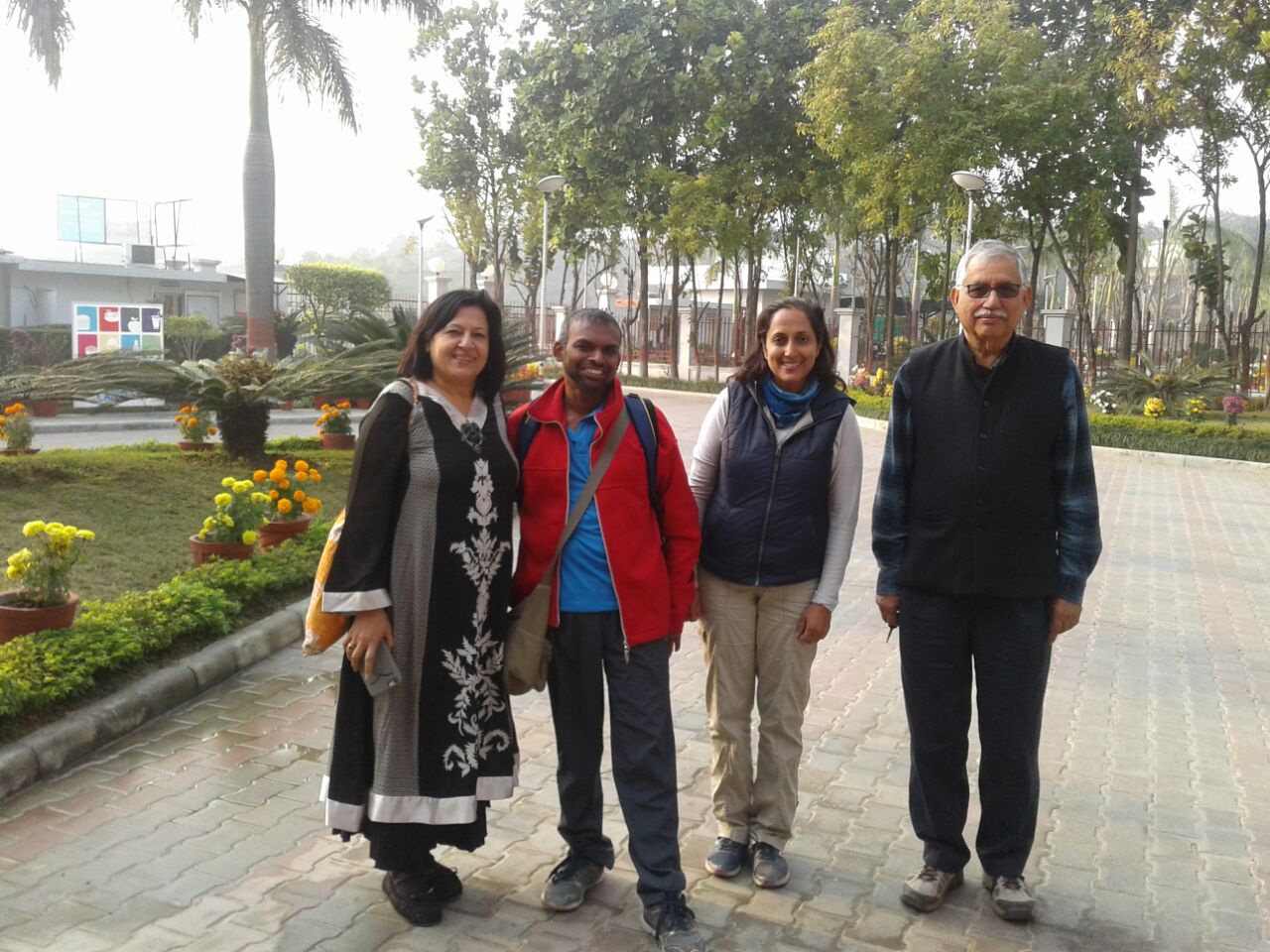 Ashok Anand, Rishikesh
Great place and selfless service.
Shivani Kumar, USA
Thanks. Excellent staff and service. Equipment is superb. Thanks.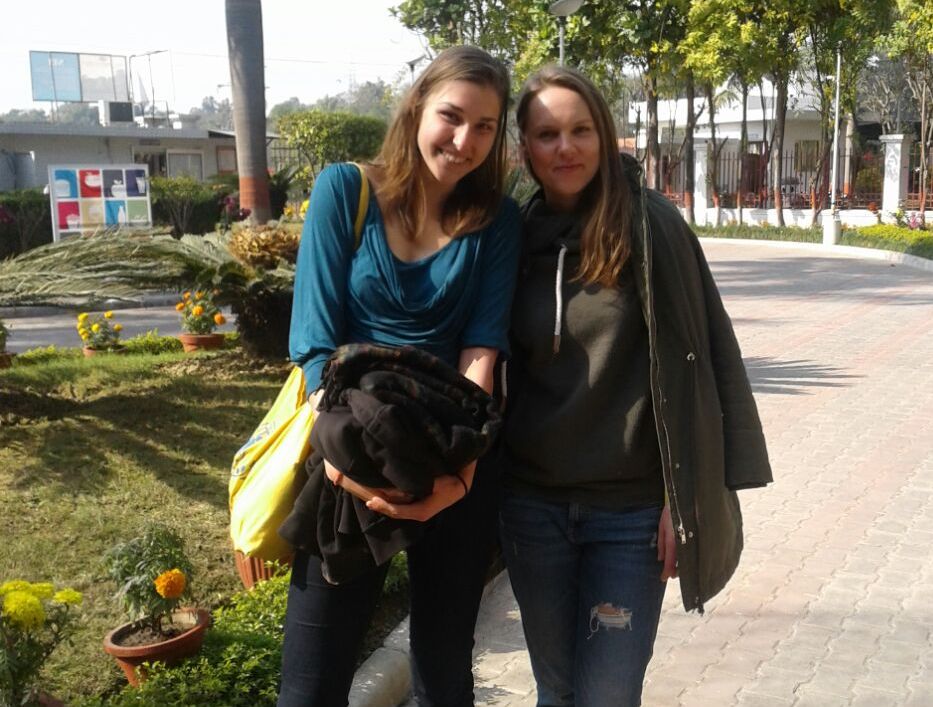 Anna Nouwen, Netherlands
I had a great experience; wonderful service, good expertise and very nice people. Thank you!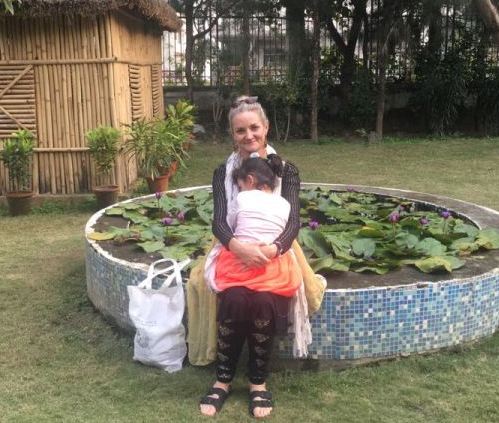 Nina Adwick, London, United Kingdom
Amazing Customer Service. The best one I have received in India 10/10. Perfect you (Ms. Mandakini Pawar) so proud of this establishment. Thank you.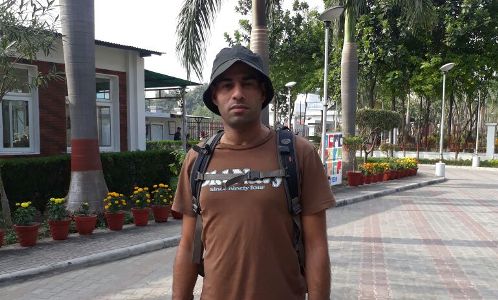 Hadar Edri, Lawyer, Israel
Very professional. I was feeling a foreign body in my eye for a long time, had previous treatment in a different hospital and this was very relaxing and reassuring.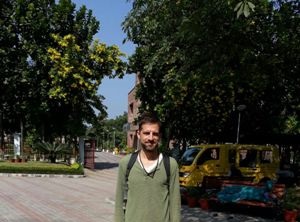 Mark Carter- UK
Excellent professional service from very understanding and patient staff. Also the hospital environment and ground are wonderfully pleasant and relaxing. And all doing such a fantastic service for the community.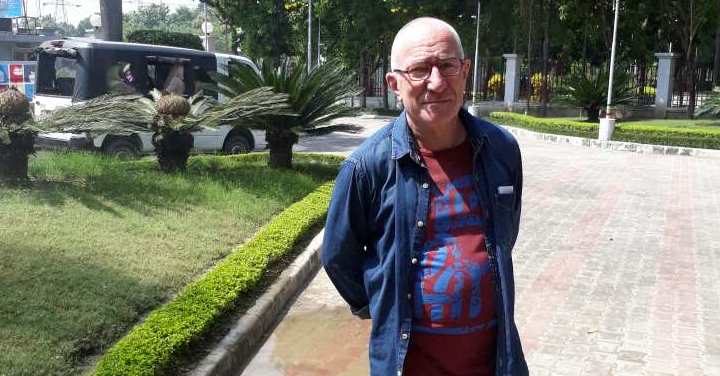 Christian Froment, France
Everything is Excellent. Staff and Doctors are great!!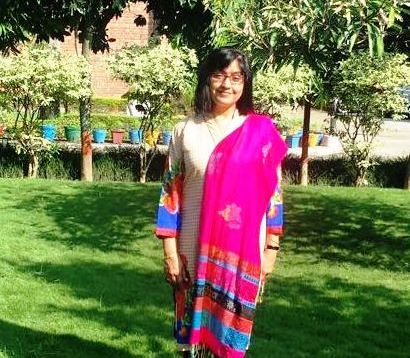 Kamla Roopani (Journalist, Singapore)
Thank you Everyone ! I came here not knowing what to expect, I am leaving not knowing what not to expect ! For the visit to NAEI has opened countless door of thought, of reflection, of perhaps even newer opportunities. This is a wonderful place of light and vision in the positive, literal sense of the word.I am blessed to visit it and avail of the company of different people who are part of it; who are truly evolved, liovely, energetic and dedicated to the cause of caring, of loving, of being. Perhaps the best things to happen to me, akin to the icing on the cake of my visit, was the opportunity to receive the Grace of H.H. Mahant Baba Ram Singh Ji Maharaj and Srimaan Sant Jodh Singh Ji Maharaj. Thank you, from the bottom of my heart ! ( Hope to give back in whatever small measure I can)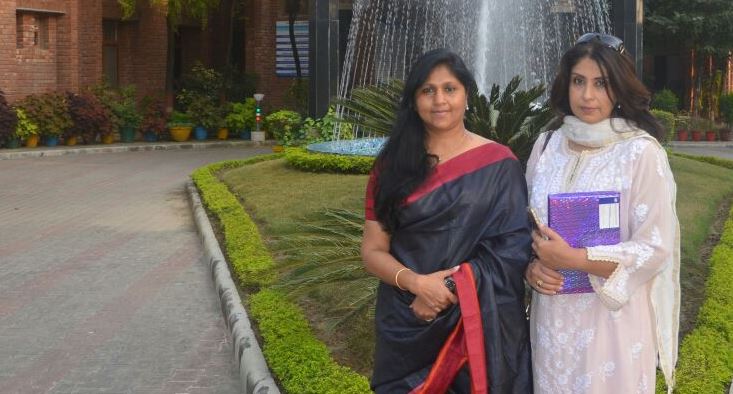 Ms. Mala Hemnani, Pune
Very Impressed, good staff, Very clean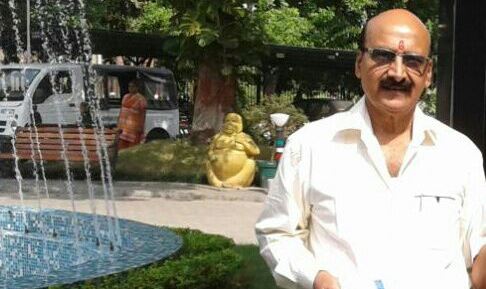 Dr. Bharat Tiwari
Retired HoD Medicine, Government PG Ayurvedic College and Hospital, Haridwar,  Tiwari Mansion, Brahmapuri, Haridwar
It filled my heart with great joy and satisfaction, when Ms. Mandakini Pawar, CEO, of Nirmal Ashram Eye Institute (NEI), Rishikesh, apprised me of the good work being done by NEI as well as by Nirmal Ashram, Rishikesh and its sister Institutions for the poor and backward sections of society. I was overwhelmed by the efficiency and civility of the entire staff at NEI.
As a doctor, and as a member of society, I pledge my unfaltering support to all the causes being addressed by the Institute.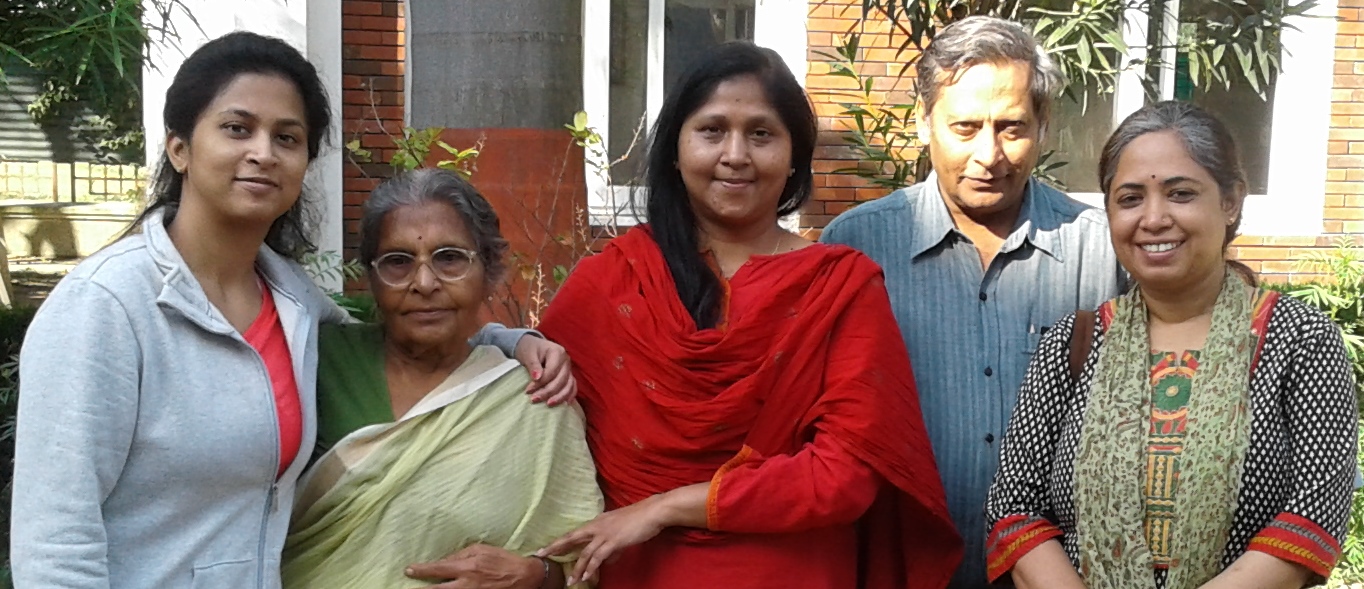 Adv. Anil Nauriya ( Advocate, Supreme Court)
Quite an Eye-opening and exhilarating experience!
Uma Rani
I had an operation here. It was wonderful experience for me. I had never before seen such clean and hospital in entire Delhi and neither such courteous staff.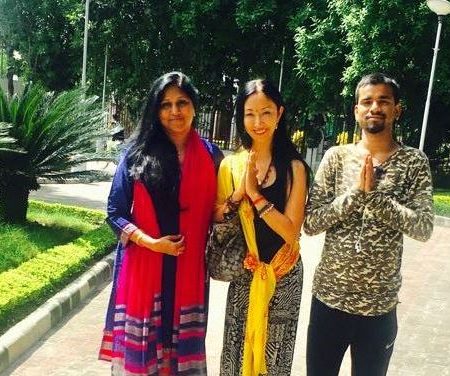 Marrie (Yoga Teacher, Tokyo, Japan)
It was excellent treatment. I have got very much impressed. The Medical Staff and Doctors are very kind and helpful. I would really appreciate.
Daljit Bedi, Rani Kent, Tripti Kundi, Kuldeep Kaint, Gurpal Teju
 United Kingdom
Very impressive facility. The standard of cleanliness is extremely high and the staff seem professional. It appears the patients are well cared for. The hospital is doing excellent job in terms of putting up the camps etc. We are very pleased to be able for make a donation and hopefully will continue to do so on an ongoing basis.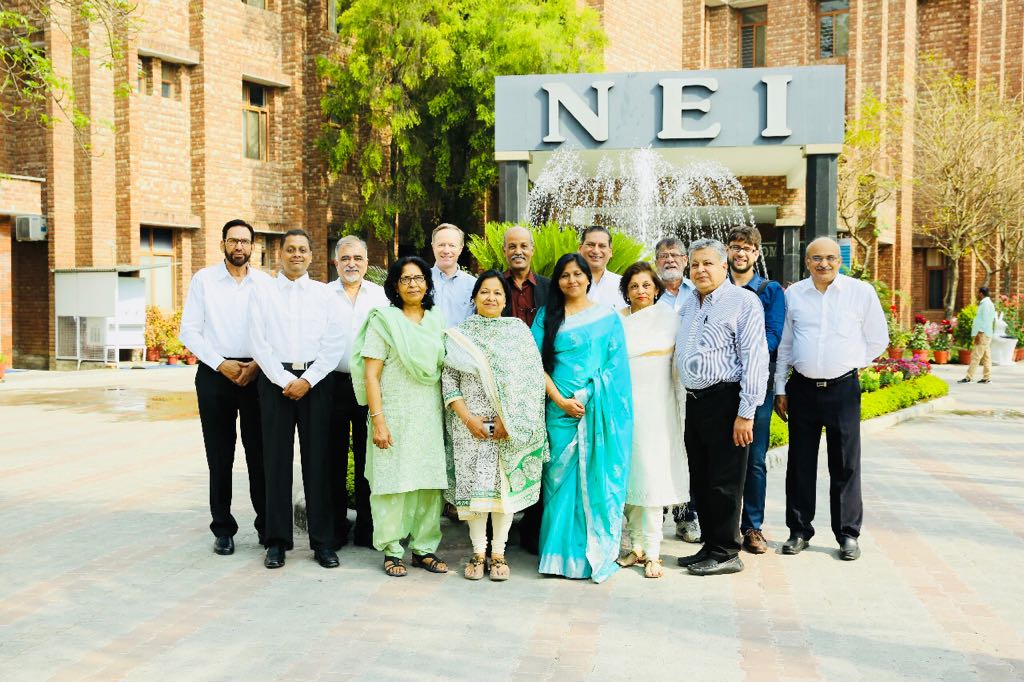 Francis Rozario, Singapore
The visit has opened my eyes about the tremendous good work that has been done through Chandru Ramani as benefactor. Everyone is highly motivated and the standards are what we see in developed economies. The management and staff deserve our praise for their overall effort. Wishing everyone involved continued success with blessings from the Almighty! Chandru as usual excelled in his vision, mission and execution. He is also the perfect host.
Richard Macklin, United Kingdom
I have waited 10 years to see this – but nothing prepared me for the magnificence of what I have found – such quality, such generosity, such passion – and such love and beauty. Bravo! Peace, health and prosperity to all involved.
David Cardoz, CCD Trust
Coming from another NGO, I can only imagine how much has gone into building up this amazing institution that goes way beyond the usual mandate of an ashram. Your work here is truly amazing. You are living out much more than your inspiring motto. It has been an inspiration and given us much motivation!
Bala, Singapore
The last 03 days gave much greater insight on the yeoman service being done by Nirmal team. In awe to see the dedication of the team. Way to go. Keep going.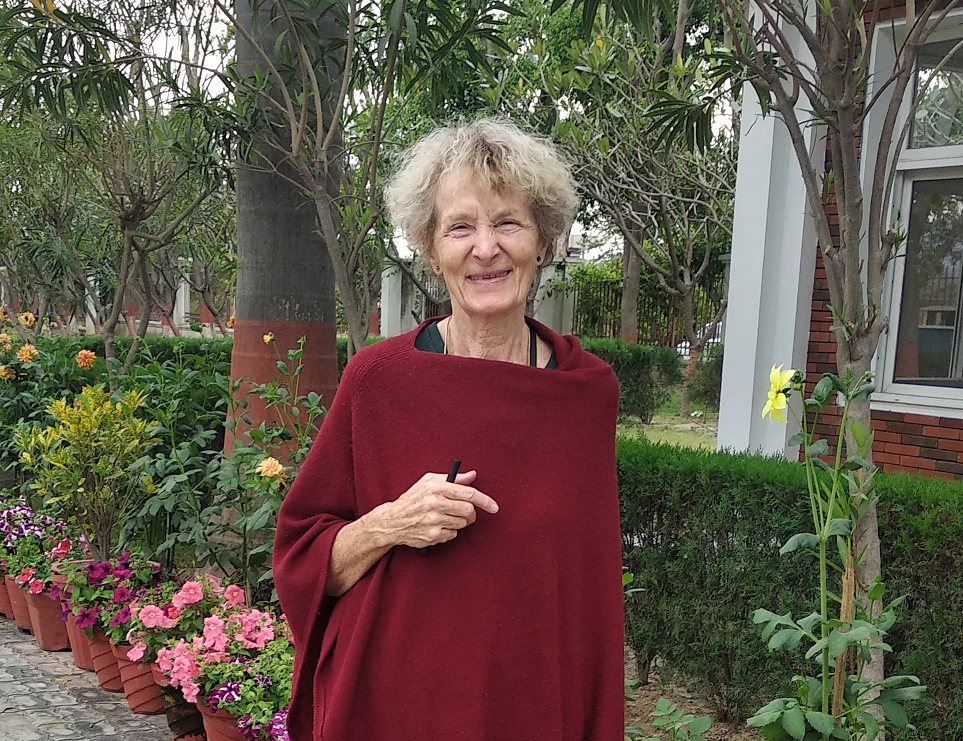 Hellen Lassen, Karlslunde, Denmark
Very good and skillful treatment. Helpful staff. THANK YOU VERY MUCH!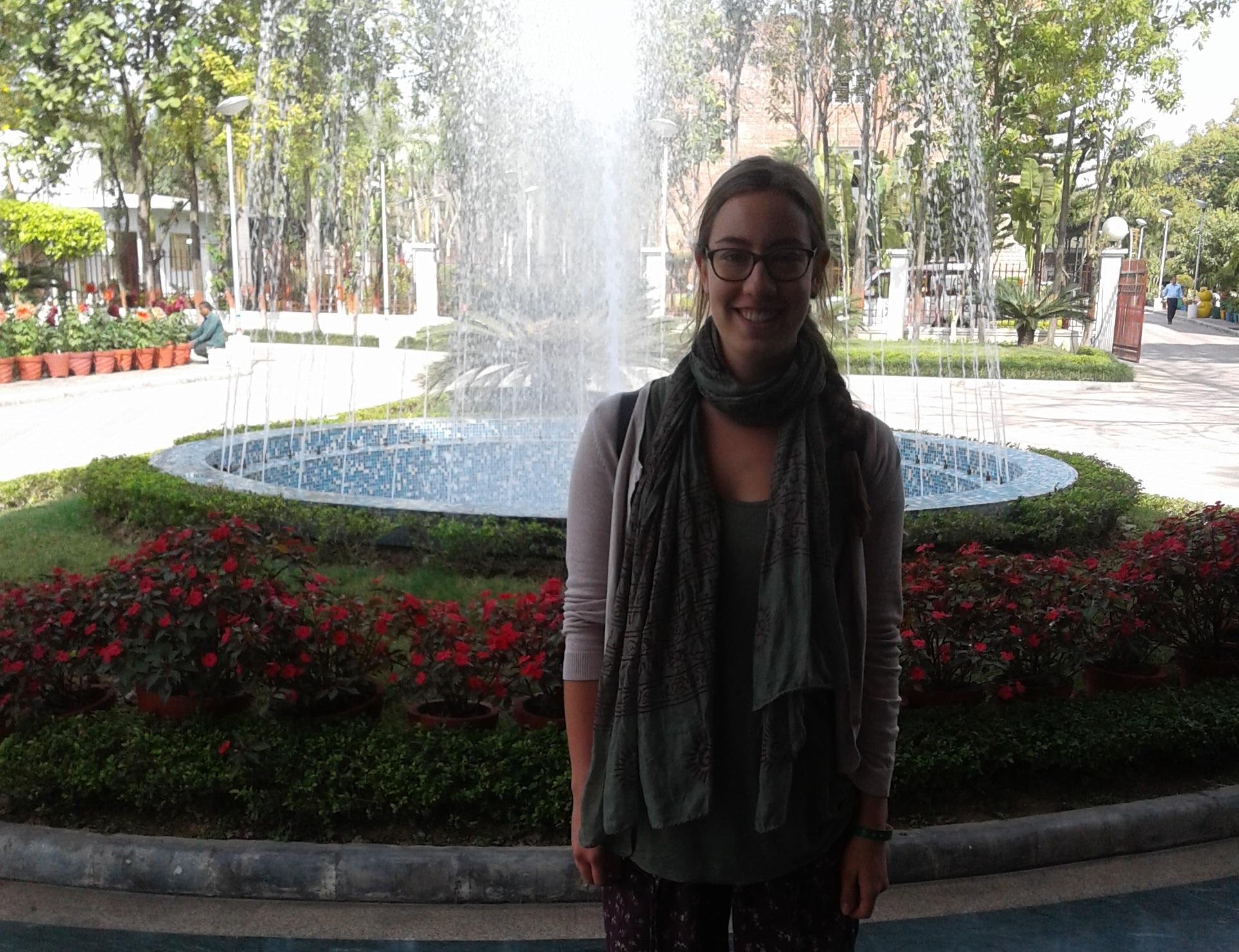 Yasmine Shiromani Taterika, Germany
The hospital is very well organized and they took good care of me. Patient service is very good and the doctors helped me to the utmost. Thank you!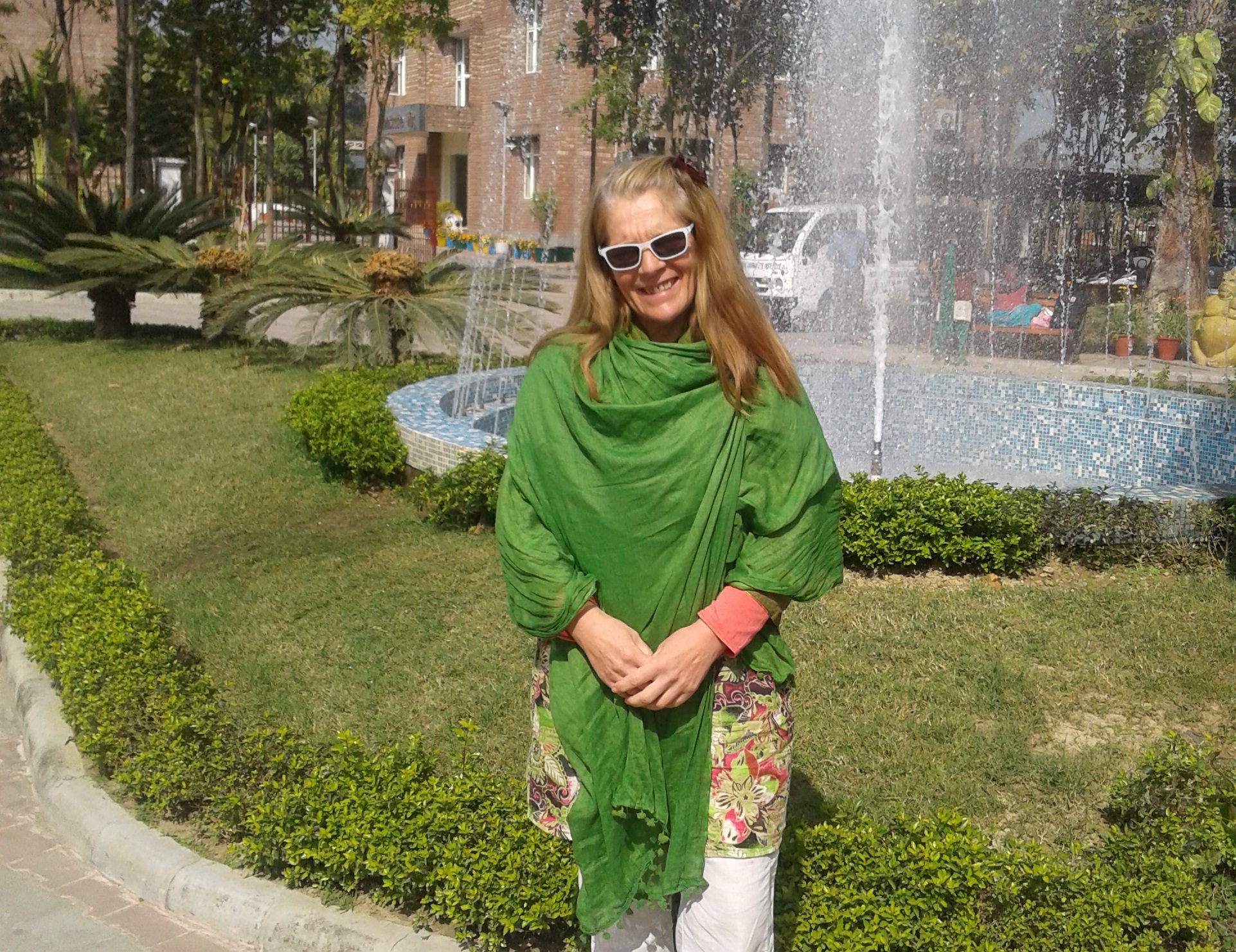 Ms. Veronique Julien, France
I had a wonderful time here. And this came as a surprise since I was a bit stressed about my eye condition. The quality of medical services and of the helpers was very high. Thanks a lot.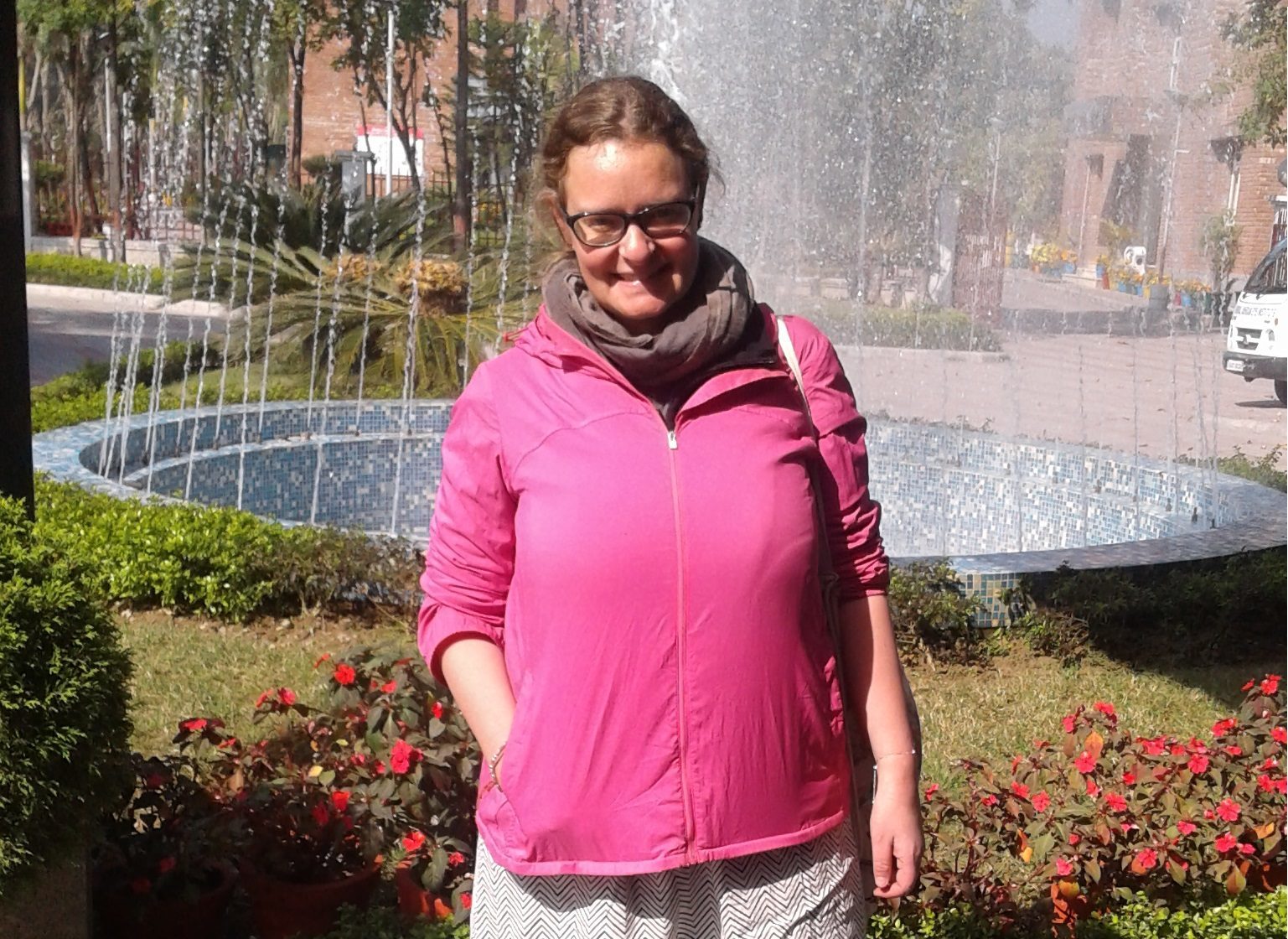 Ms. Valeria, Italy
Great experience on every level. Competent doctors, effective organization, very clean and friendly, welcoming attitude. Thank you for this good work.
Aditya Agarwal, Rishikesh
The staff is really helpful and the services are overwhelming. Thank you for all the help!
Vinod Kumar Sharma
Most Respected, Worshipful Sant Shiromani Jodh Singh Ji, Nirmal Ashram – Rishikesh
Years ago, upon your invitation, I was present in the opening ceremony of Nirmal Ashram Eye Institute (NEI) where you had announced to provide services like other eminent eye care institutions to serve the poor community.
I was astonished and happy when I was referred by AIIMS, Rishikesh  on 25.09.2017 to NEI for Consultation and Laser Treatment after the Retinoscopy. It is a matter of great admiration and pride that not only the poor patients of the Hilly area but also patients from remote plain area are benefitting from your Institute.
A spruce 'No Profit No Loss' Canteen where subsidized food facility is available in the Institute for Patients and Attendants. The vehicle service for Patients coming from Nepali Farm (Rishikesh Haridwar Main Road) to NEI is worthy your praise.
I salute to the maintenance, upkeep and cleanliness of your institute. You are the Exemplary example of the Saints who serves.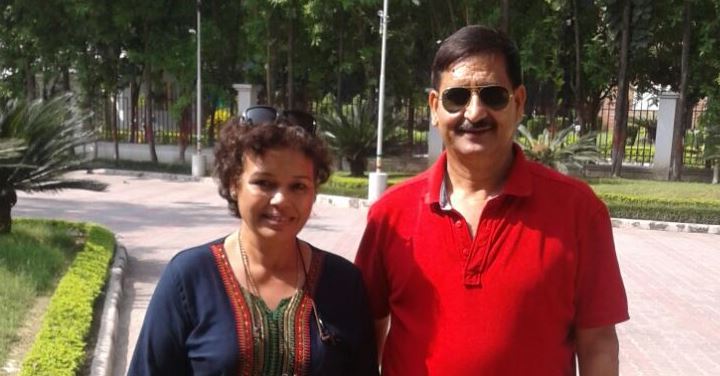 Col. S.K. Misra, Military Station Raiwala
I visited the hospital on two occasions and both the times the staff met me with warmth. The patients are treated with humility and human approach which is the basic requirement. I find the hospitality absolutely par excellence. The doctors leave no stone unturned in making the patient feel at home. The doctors listen to patients and then give detailed advice to them. The serene environment of Nirmal Ashram Eye Institute is very soothing. I wish all the best to the entire staff which is totally involved in
ameliorating the problems of elders and young alike. God Bless.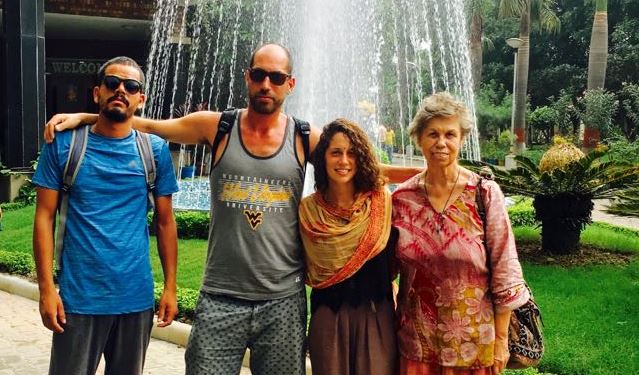 Ms. Grace Oleksy, USA
We had an excellent experience, starting with the phone call for information. Everyone was so polite and helpful. Thankyou for your great proffesional services with your kind treatment.
Mr. Dagan Hayat, Israel
I came with irritating eyes. That were red and burning. The staff was super proffesional and treatment was quick and handy. Thankyou for best treatment.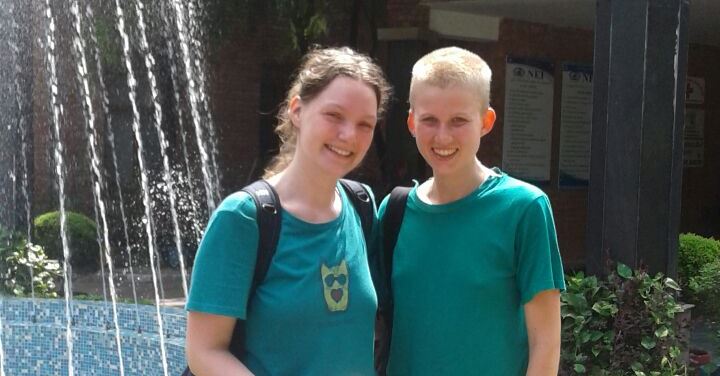 Hester Wolton, London
Thank you so much – Wonderful hospitality from Vinay , a very helpful Doctor and all the staff were great. Very clean and modern institute you have here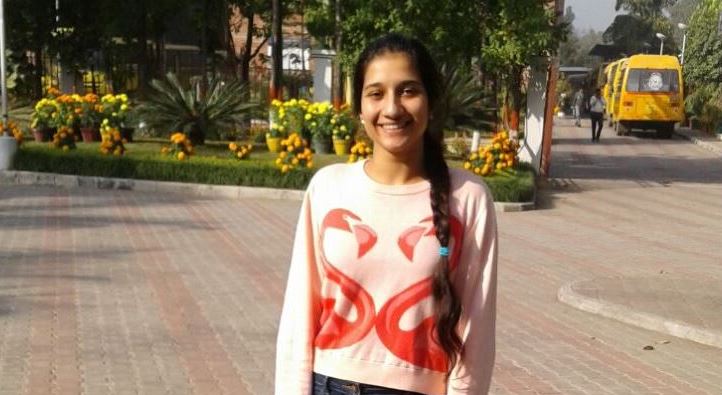 Anahat Kaur Kalra, St. Michael's School, Llanelli, Wales, United Kingdom
I have thoroughly enjoyed my time here. In the past four days, I have been shown almost every department by the staff, who have all been kind and eager to help. The staff has all been lovely, kind, helpful and easy to talk to. The hospital is such an exemplary place, where everything runs smoothly and all patients are well cared for. I am in awe of the service being done for the camp patients – this really is an amazing service to see for those who are less fortunate. The campus is a beautiful place as well. I would like to say a thank-you to every member of staff who helped me and my way or explained a process to me, and especially those who made an effort to speak English or Punjabi with me. Since the beginning, everything was so well planned for me, starting with the detailed talk and presentation from the CEO, and carrying on in all of the explanation I was given in each department. Note of appreciation to be made is the friendly atmosphere in the Pre-op and Post-op camp wards. The nurses are well humoured and connect well with the patients, and always have a smile on their faces. Another word of thanks goes to Mr. Shashi, who has helped me throughout the four days and has been checking and coordinating with department I visit.  Finally a word of thanks to Ms. Mandakini who has been so encouraging and kind and has shown me so much about the place. Thankyou to everyone you have all been ready to help me even with your ___ busy schedule. I have learnt a lot from this experience.
Dr. Sushil Choudhry
Managing Trustee, ICARE Eye Hospital & P.G. Institute, Noida
Never expected to see such a neat, well-organized hospital doing so much charity. Really impressive.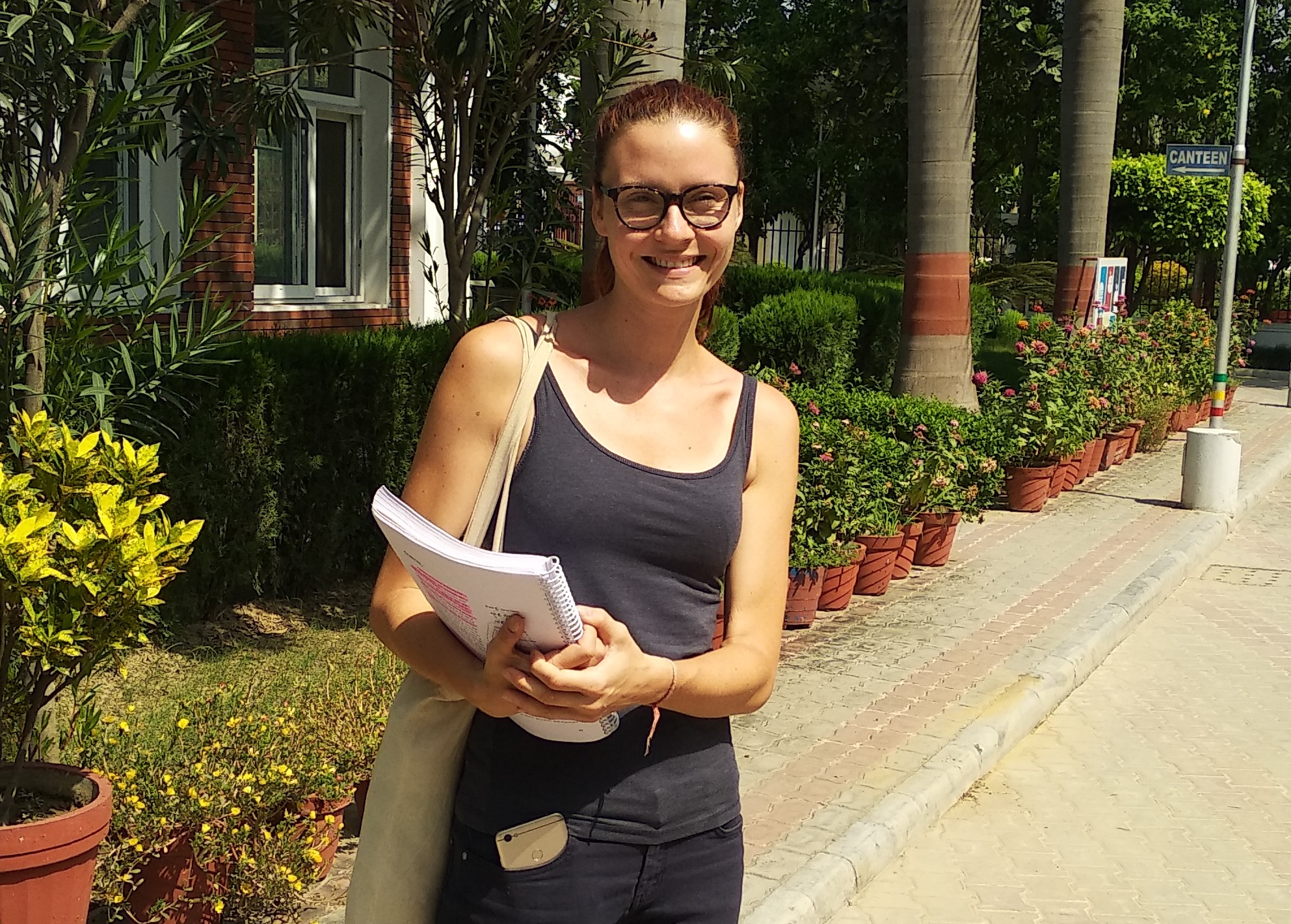 Ms. Hana Walderova, Czech Republic
Thank you for highly professional approach. Everything was great and I am very thankful for having the opportunity to be in such professional hands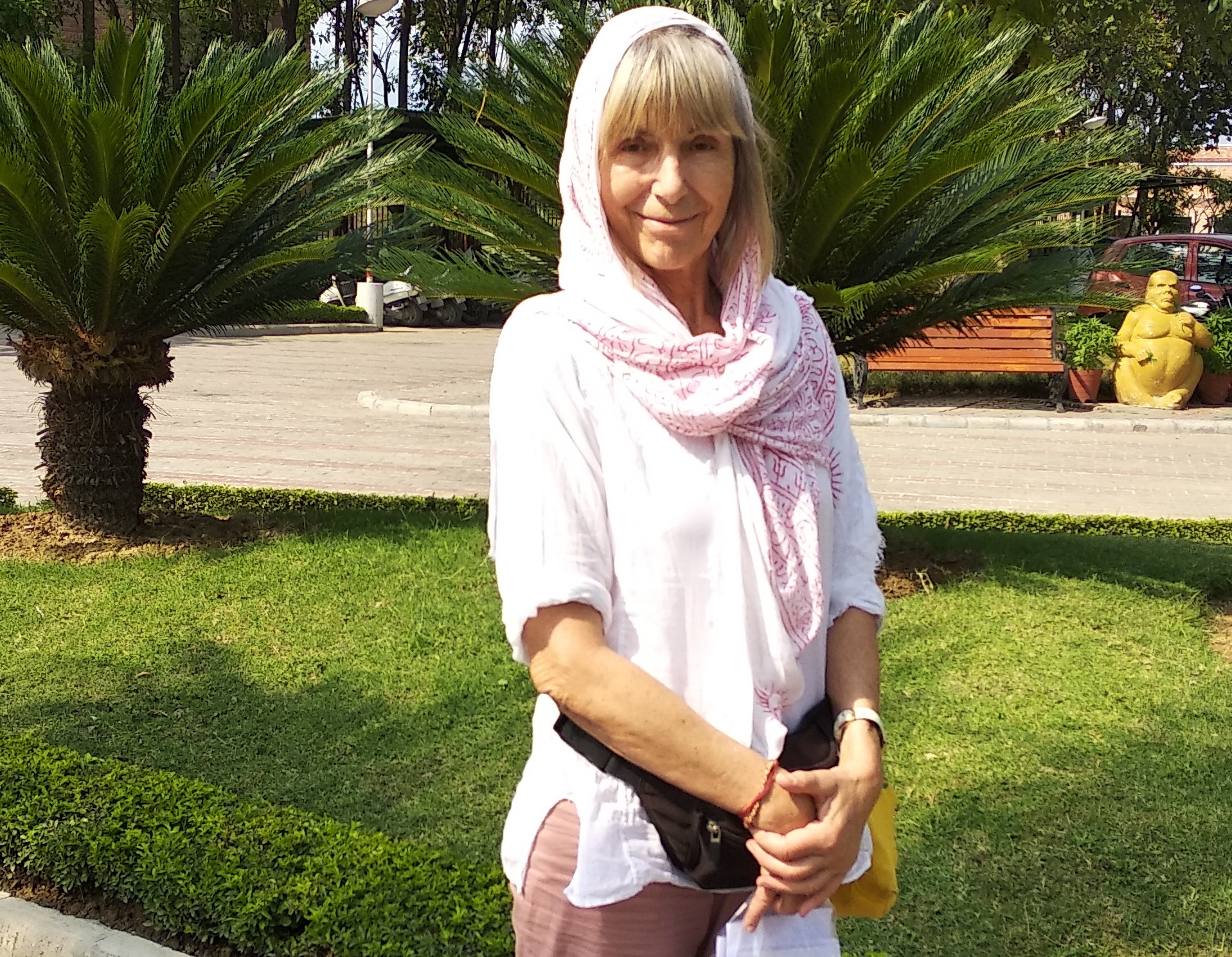 Ms. Elisabeth Dopheide, Germany
Thank you very much – I was treated best here and I am glad that I came here with my eye – problem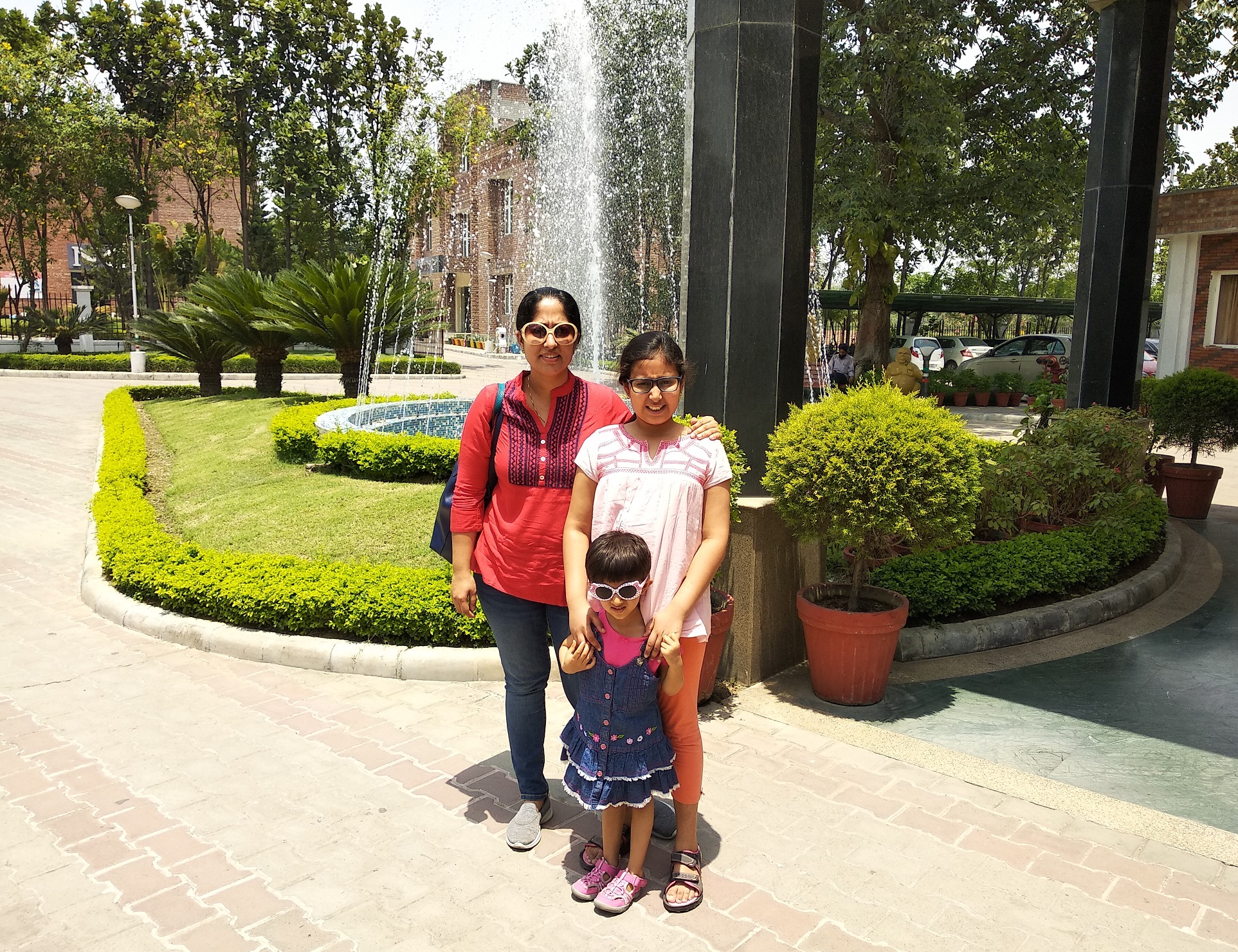 Rashi Agarwal, Nature Villa, Dehradun
Wonderful experience; everybody was very co-operative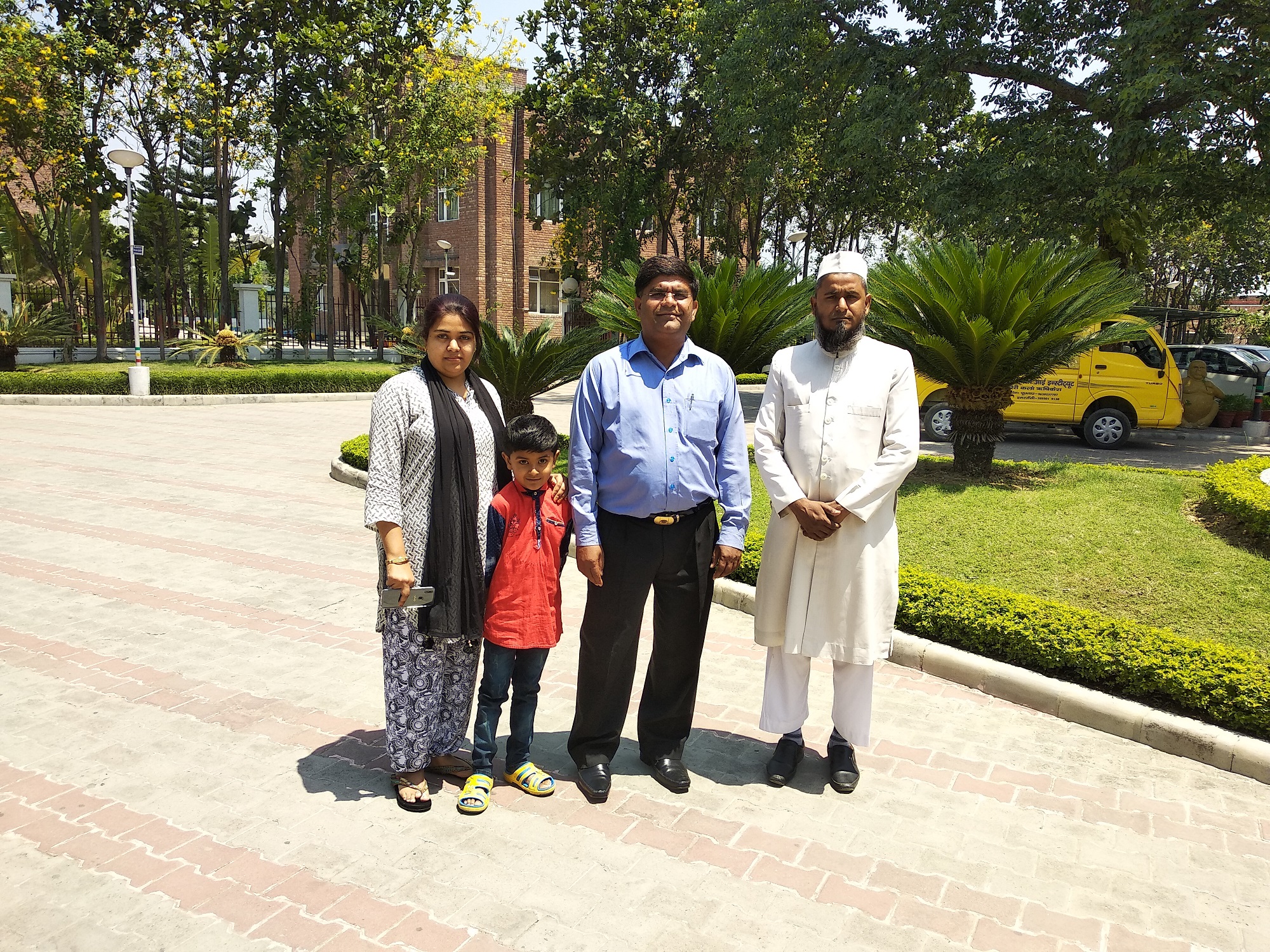 Abdul Qayyum, Dehradun
Wonderful services and staff and management are excellent service provider. I personally feel this institution is the best in North India
Dr. Mohd. Haroon, Haridwar
According to my observation you have good services and hence impressed by it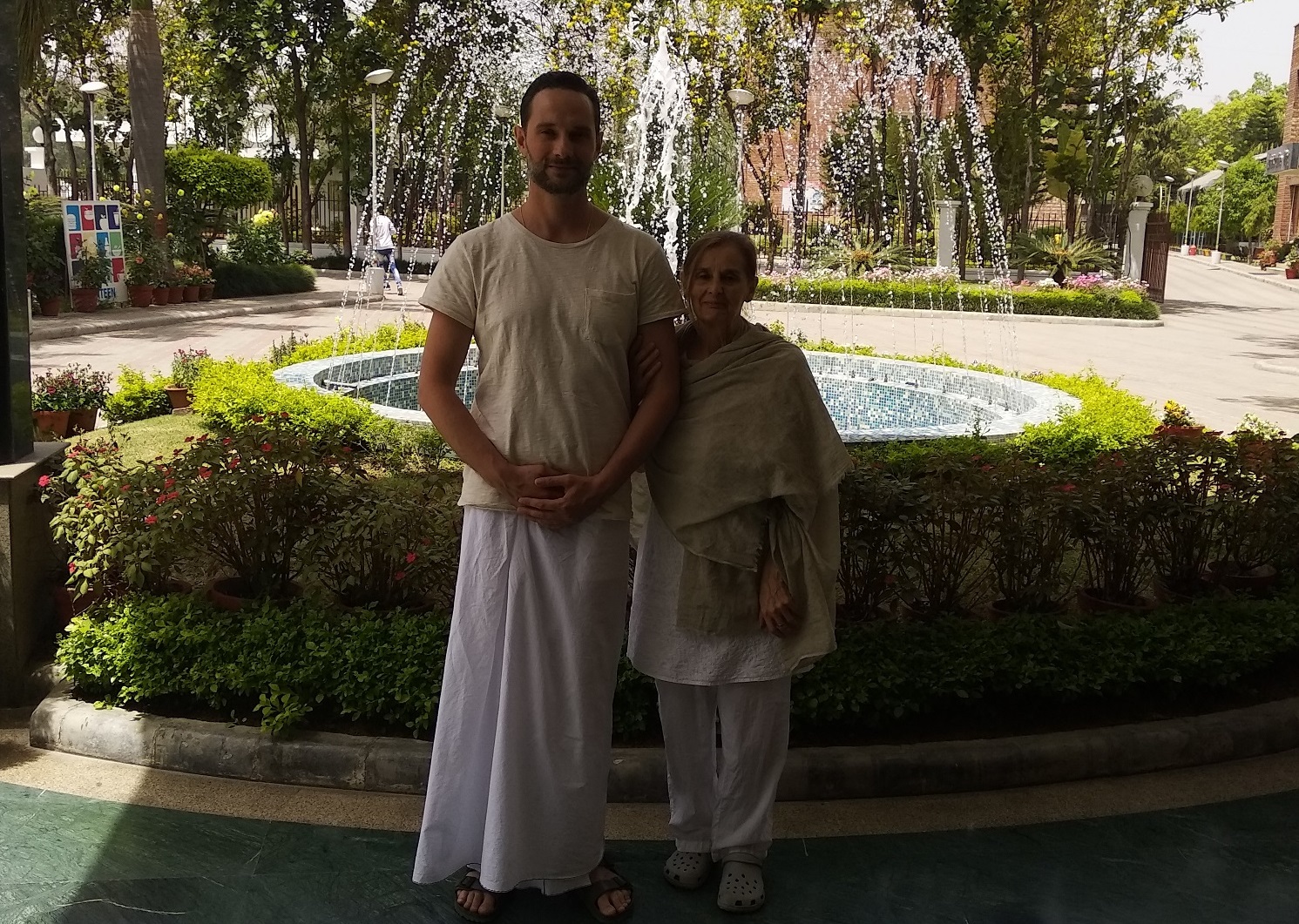 Rita Marshall, United Kingdom
Excellent service, very kind people and high standard of service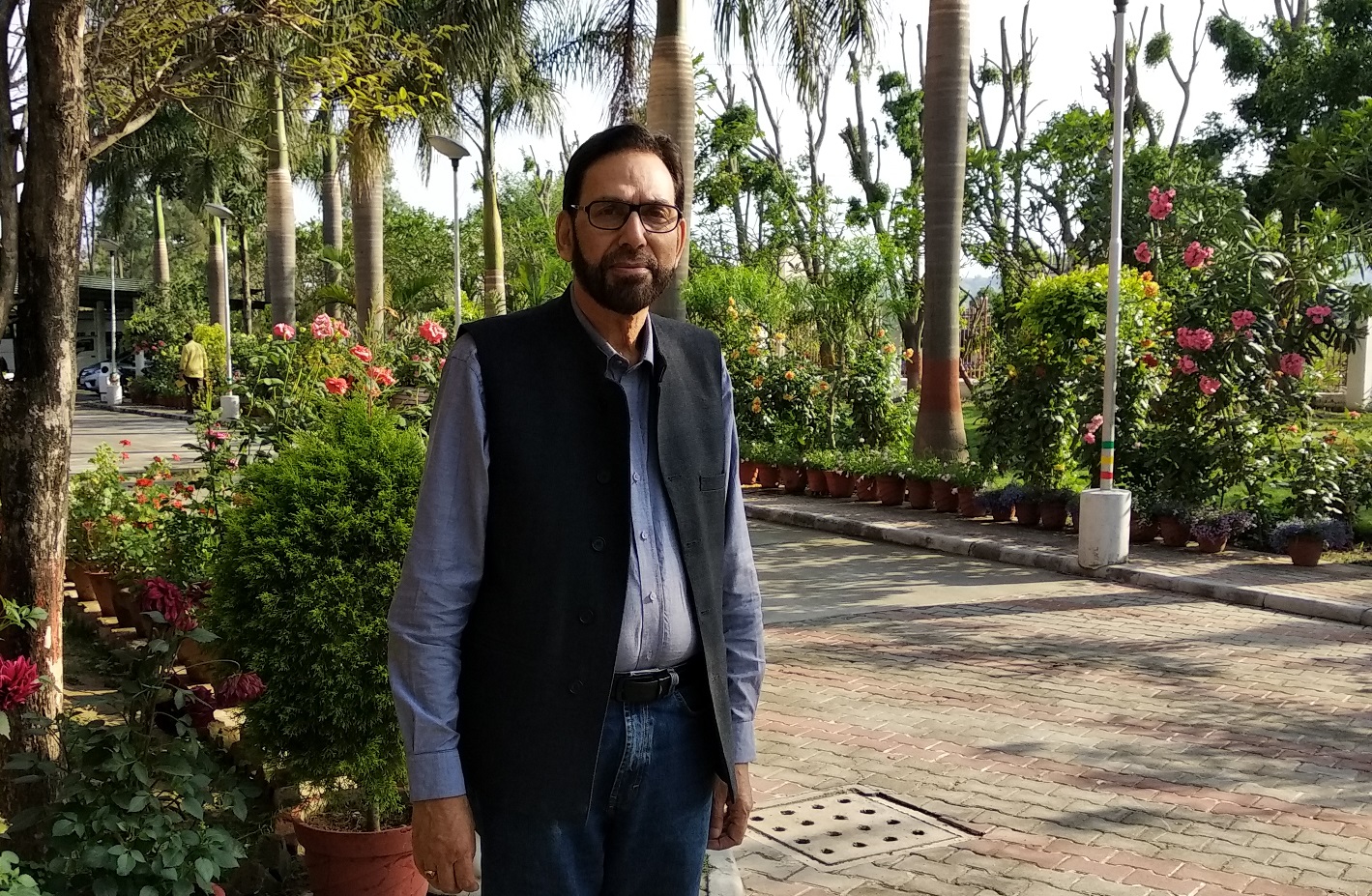 Dr. S.N. Suri, Gurgaon, NCR, Delhi
Beyond my expectations to see an eye institute with all modern and latest facilities in this part of the country – serving all – mostly underprivileged at most reasonable charges. The hospital has a competent team of qualified doctors and dedicated staff. Wish NEI many more milestones in the service to humanity.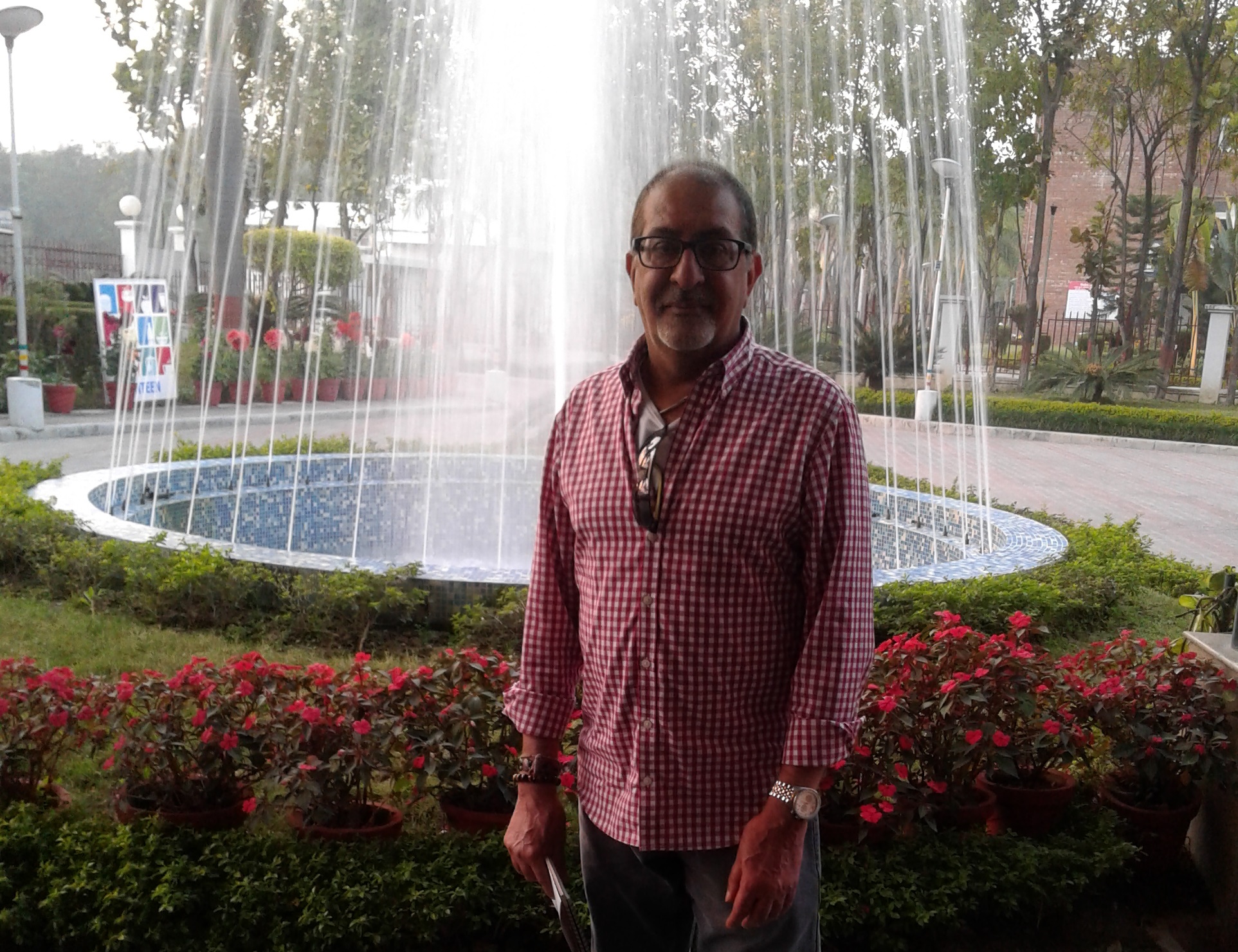 Dr. K. Nagpal, General Practitioner
London
Excellent facilities. Helpful staff. Cleanliness of high standard. Overall very impressive.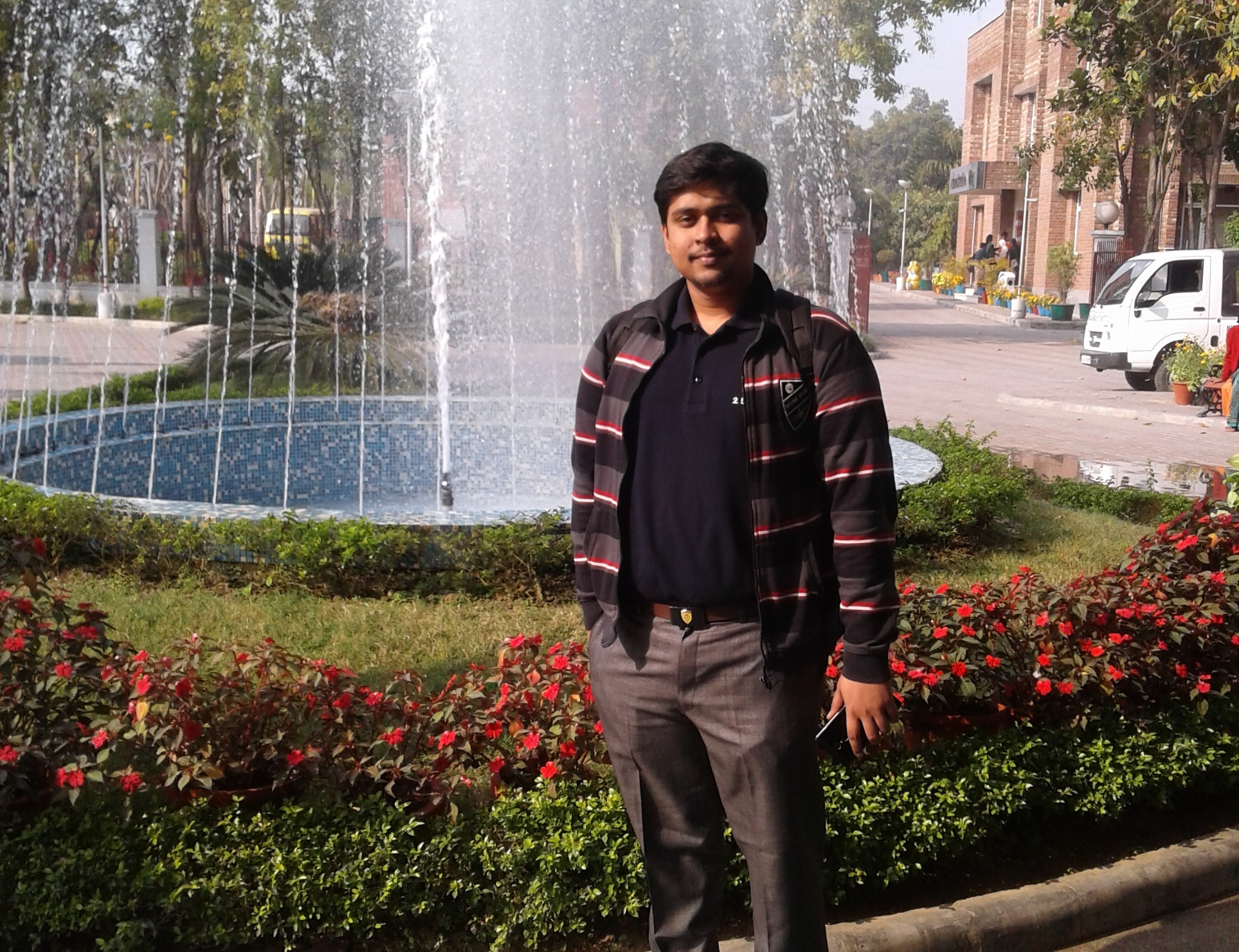 Goutam Bhattacharjee, 
Professional Service, Essilor, Bangalore
Very good behavior, very good patient service.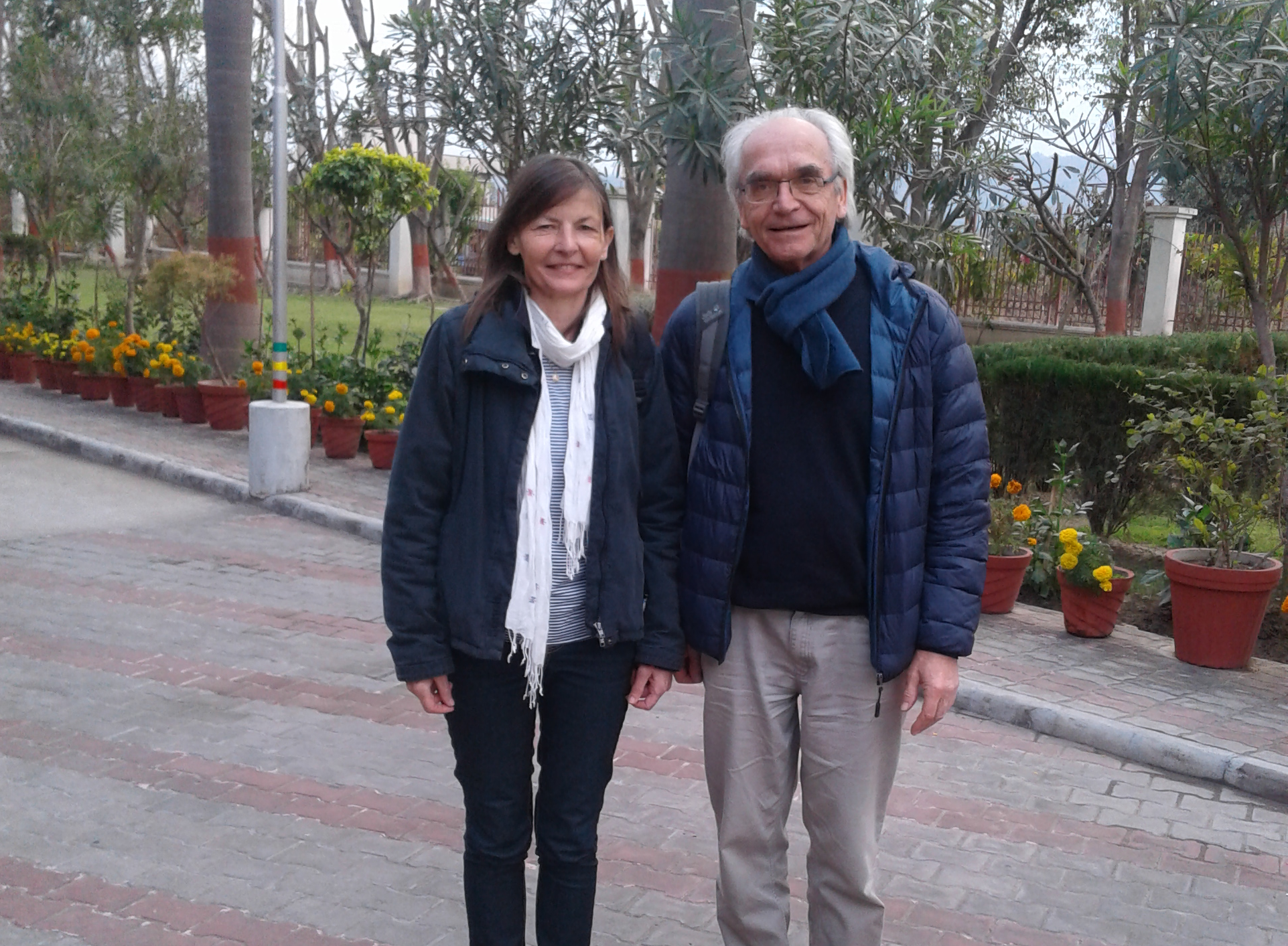 Ms. Elke Kraft, Germany
Very loving and caring service and so well organized. Thanks very much to the entire staff for their help.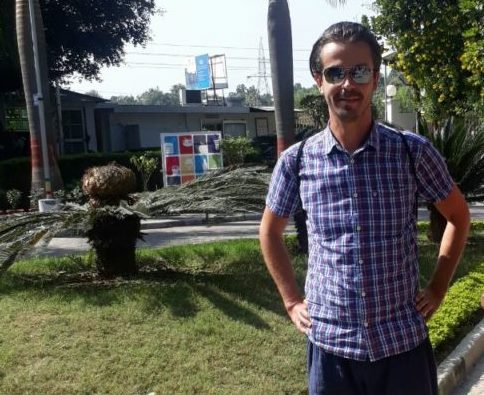 Tomas Kocian, Slouakia
Very Good Approach and Facilities.  Very Happy with Assistance.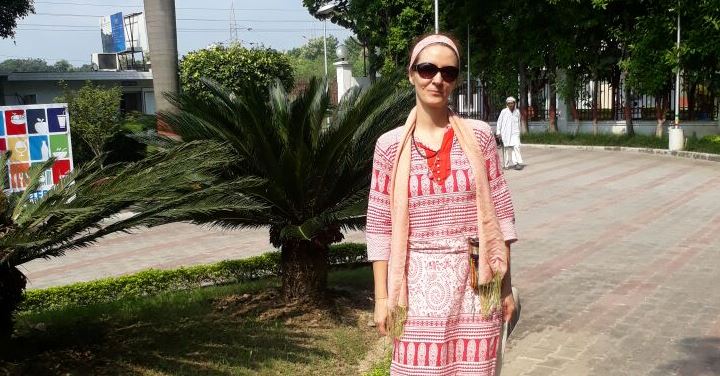 Alexandra, Rostov-On- Don, Russia
It is a  beautiful institution. So many people to whom it helps. I am to visit and take treatment here.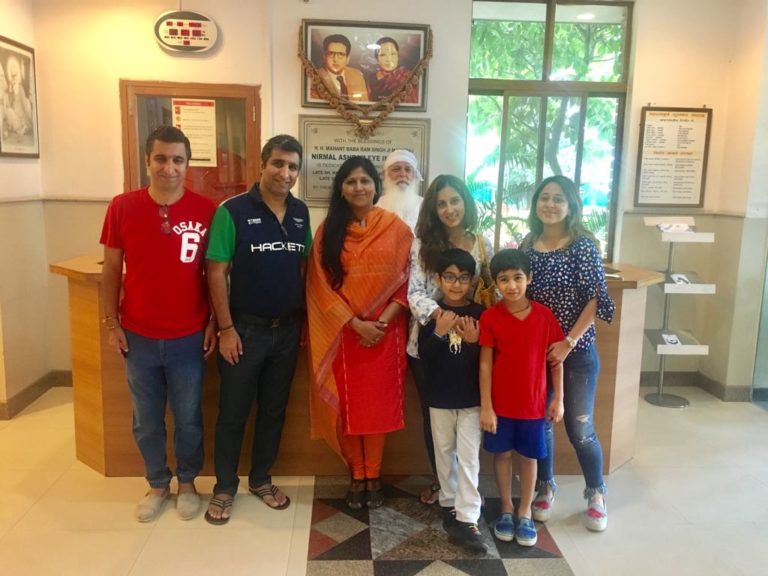 Rohit Ramchandani
It was a brilliant experience. The staff was very efficient. The infrastructure, rooms and testing equipment were of International Standards. Wish the team the very best. God Bless.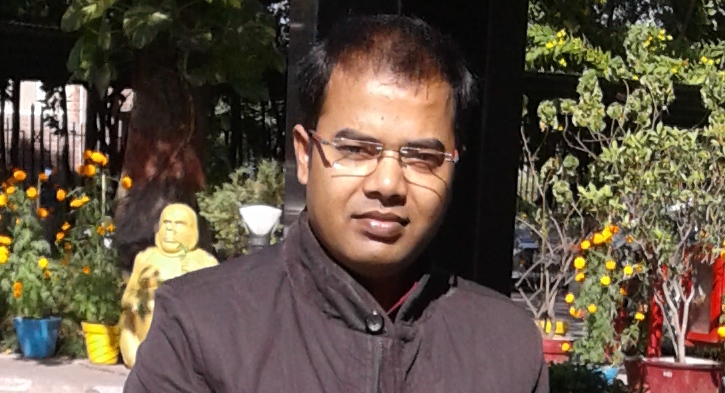 Ar. Anil Kumar, D- Block, Shivalik Appartment, Dehradun
The environment is so nice and commendable. I would love to visit campus again.
Mrs. Veena Batra and Mr. Naresh Batra,  Pooja Garments, Rishikesh
My husband was grossly disturbed by the cataract that had developed in his eye. We visited many hospitals but to no avail. Finally at Nirmal Ashram Eye Institute, we got peace. My husband was operated on 30th Oct, 2016 and his sight improved significantly thereafter. Many thanks to the doctors and staff at NEI.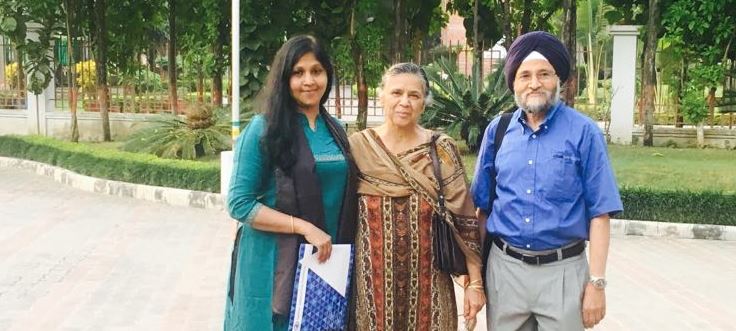 Devinder Singh
Ganga Sthal, Muni ki Reti, Rishikesh, 10924, Habanero Way SE, Albuquerque, NM (USA)
It is so impressive to see good work done by a great team led by an excellent leader Ms. Mandakini Pawar. It is truly pleasant to know that latest practices / technology with human face to the same are being implemented day in and day out. May the institution and all the staff prosper in the endeavour.
Thanks to Mandakini and Harlincoln for their time.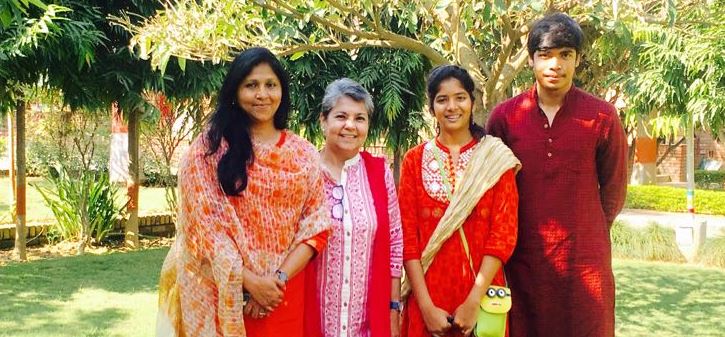 Padma and Sweeta Mahtani, Mayur Lad & Ritika Pawar
Pune. Maharastra
It was such an amazing experience! The work you do is humbling and enlightening. Contrive to spread your special brand of joy and healing. 
Prof. Vaidhya S.N.  Srivastava
Retired HoD Kaya Chikitsa (Medicine), Government PG Ayurvedic College and Hospital, Haridwar, Advisor Ayurvedic Holistic Center New York (U.S.A.), Chief Medical Advisor & Ayurvedic Research Center Accra – Ghana (West Africa)
I visited Nirmal Ashram Eye Institute, Rishikesh on 10th October, 2016 and found it to be one of the most unique Institutions of the country. I am very much impressed by all doctors and staff of the Institution. I pray to the Almighty that the Institute continues its good work mankind.