Nirmal Ashram Eye Institute
NEI is a Unit of "Nirmal Mission for Vision Society"
130 bedded, charitable, super specialty eye care hospital built on 9.69 acre of picturesque land with ornamental trees and landscaped gardens. NEI is about 22 Kms from Jolly Grant Airport, Dehradun and 18 Kms from Haridwar Railway Station.
The present spiritual head of Nirmal Ashram, His Holiness Mahant Baba Ram Singh Ji is blessed by Sant Nikka Singh Ji "Virakat" and Mahant Narain Singh Ji as well. H.H. Mahant Baba Ram Singh Ji became the successor of Mahant Narain Singh Ji. He was designated as the Spiritual Head of Nirmal Ashram Trust in November, 1982. Mahant Baba Ram Singh Ji travels extensively in India and across the world to spread knowledge about the Values of Nirmal Sampradaya, thereby rendering selfless service to humanity. Sant Baba Jodh Singh Ji joined Nirmal Ashram as a Trustee in April, 1983. Mahant Baba Ram Singh Ji has authorized Sant Baba Jodh Singh to look after all philanthropic activities of Ashram and its sister institutions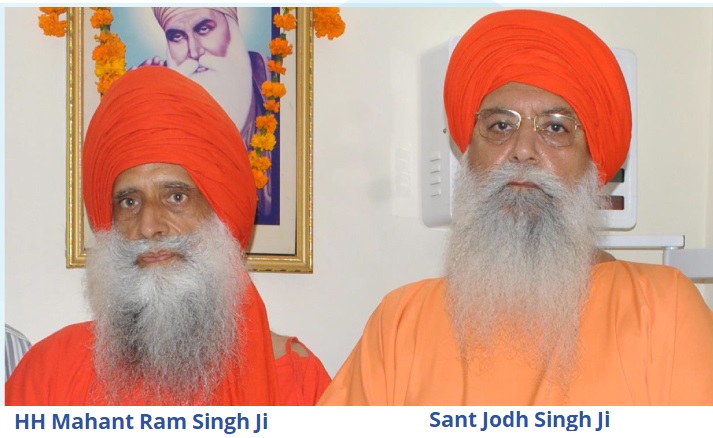 Services
NEI has State of the Art Modular Operation Theatre, equipped with Modern Operating Microscope, Phacoemulsification Unit, Vitrectomy Unit etc. and maintains Sterility Control as per Quality Standards… 
Ultrasound of Eyes, Fundus Fluorescein Angiography, OCT (Optical Coherence Tomography), Digital Phone Slit Lamp, Topography, Humphreys Perimetry …
The lab at NEI provides services in five distinct branches of pathology, namely, Biochemistry, Haematology, Clinical Pathology, Serology and Microbiology.
NEI houses a centralized Pharmacy from where services are extended separately to IP and OP Pharmacy. Our in-house pharmacy is manned by a qualified and experienced pharmacist.
Visoncare Optolab Pvt. Ltd., operates the optician store at Nirmal Ashram Eye Institute in a 350 sq. ft. space. The store is well-stocked with wide range of lenses …
Nirmal Ashram Eye Institute is a recognized Eye Donation Centre. NEI is collecting number of Corneas and the same are being transplanted. Regularly conducts Eye Donation Awareness Campaigns.
NEI Doctors, paramedical staff and social workers visit rural plains and hilly areas to conduct regular comprehensive free eye check up camps in Uttrakhand –  Pauri Garhwal, Tehri Garhwal, Dehradun, Haridwar, Rudraprayag, Uttarkashi, Chamoli; Uttar Pradesh -Muzaffar Nagar, Saharanpur, Bijnor;  Sirmaur from Himachal Pradesh and Yamunanagar from Haryana. Patients from Punjab, Rajasthan, Bihar, Delhi and other…..Read More
Surgeries Performed Till Date
0119249
Cornea Transplant Done Till Date
259
Amazing customer service – the best I have received in India – 10/10 Perfect. You must be so proud of this establishment.
Quite an Eye-Opening and exhilarating experience !
I had an operation here. It was wonderful experience for me. I had never before seen such clean hospital in entire Delhi and neither such courteous staff.
My husband was grossly disturbed by the cataract that had developed in his eye. we visited many hospitals but to no avail. Finally at Nirmal Ashram Eye Institute, we got peace. My husband was operated on 30th oct 2016 and his sight improved significantly thereafter. Many thanks to the doctors and staff at NEI
I visited Nirmal Ashram Eye Institute, Rishikesh on 10th Oct 2016 and found to be one of the most unique Institutions of the country. I am very much impressed by all doctors and staff of the Institution. I pray to the Almighty that the institute continues its good work mankind.
Very Impressed, good staff, very clean
It was such an amazing experience! The Work you do is humbling and enlightening. Contrive to soread your special brand of joy and healing.
The environment is so nice and commendable. I would love to visit campus again.
Well done for a great community service. A great institute for people. Good Luck
Service with smile is always available to the nearby patients here, that's what I experienced here. Thanks
I had an operation here. It was wonderful experience for me. I had never before seen such clean hospital in entire Delhi and neither such courteous staff.
Extremely efficient staff, the doctors are well qualified and gives sufficient time to answer all the queries and questions. It has been a wonderful association and hope to continue further.
It has been a great experience at Nirmal Eye Institute. The staff has been extremely helpful and have supported us at every step. We also appreciate the amazing work that you are doing for charitable purpose. Its really commendable. It has also been great to meet Ms. Pawar. Really grateful. Thanks a lot. Blessings from Usha Nagpal.
Cleanliness, Good Hospitality, Warm Welcome are the USP's of this wonderful institute.
Everything was excellent. I learnt a lot, which I will follow in my life.
Positive and marvelous attitude of doctors, CEO and the staff. I had previously only heard about NEI, and the work being done by the Institute, but experienced all of it for the first time after coming here as my mother in law was operated here.